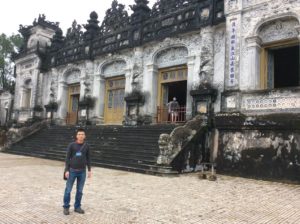 Doji Tam, VinaDMZ's owner
I studied English in Hue university and tourism in Ho Chi Minh city. I have been travelling all around Vietnam for the past 10 years and have appreciated the beauty of my country.
Wish to convey my knowledge about Vietnamese culture, history, traditions, etc … to my customers, I earned an inboud tour guide license from Vietnamese government in 2013. My area of expertise to include the DMZ or Dead Man Zone according to my translation, Phong Nha cave, Paradise Cave, Hue Imperial city & surrounding temples, pagodas, Da Nang city, Hoi An ancient town and My Son sanctuary. In short, my area of expertise is CENTRAL VIETNAM.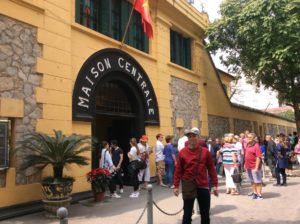 Doji Tam at Hanoi Hilton
I have been working for many travel agencies before setting up my own business. I'm an English speaking guide. However, I can also deal with non-English speaking clients.
With many years of experience in tourism, I'm confident in guiding you through my area of expertise with safety, comfort and satisfaction. Contact me if you want me to design a customized tour package directly with you, to you and for you.
Don't hesitate to email me at vinadmz@gmail.com or call 0947.019.119 when you are in Vietnam.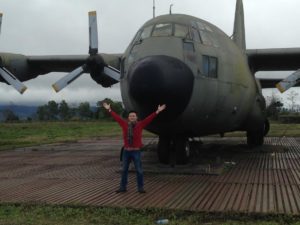 Doij Tam at Khe Sanh
Summary
Name
Nickname
(
Private DMZ guide from Hue
)
Job Title
Private DMZ guide from Hue
Address
Hung Vuong st

,


Dong Ha city

,

Quang Tri province

,

520000