DMZ Vinh Moc tunnel motorbike tour Dong Ha. Though DMZ tour on 4 wheels makes it the most of the tours, DMZ on 2 wheels has it own distinctive features. For example: you can stop any places on the road with ease; you can feel the DMZ wind 'imported from Laos' which is very unique in Quang Tri province; you can also experience the blazing heat of summer in Quang Tri which is also unique too.
With a full-day DMZ tour, there are several more stops for you like The Rockpile, The Dakrong Bridge - Ho Chi Minh trail and the Khe Sanh combat base. But today we do a half-day tour of the DMZ only and its starting point is Dong Ha, not Hue.
Our first stop is a helicopter hangar, a shelter for helicopter. It was overrun by Liberation Army/Communists during the Easter Offensive 1972. You can still see many bullet holes outside of it.
DMZ Vinh Moc tunnel motorbike tour Dong Ha.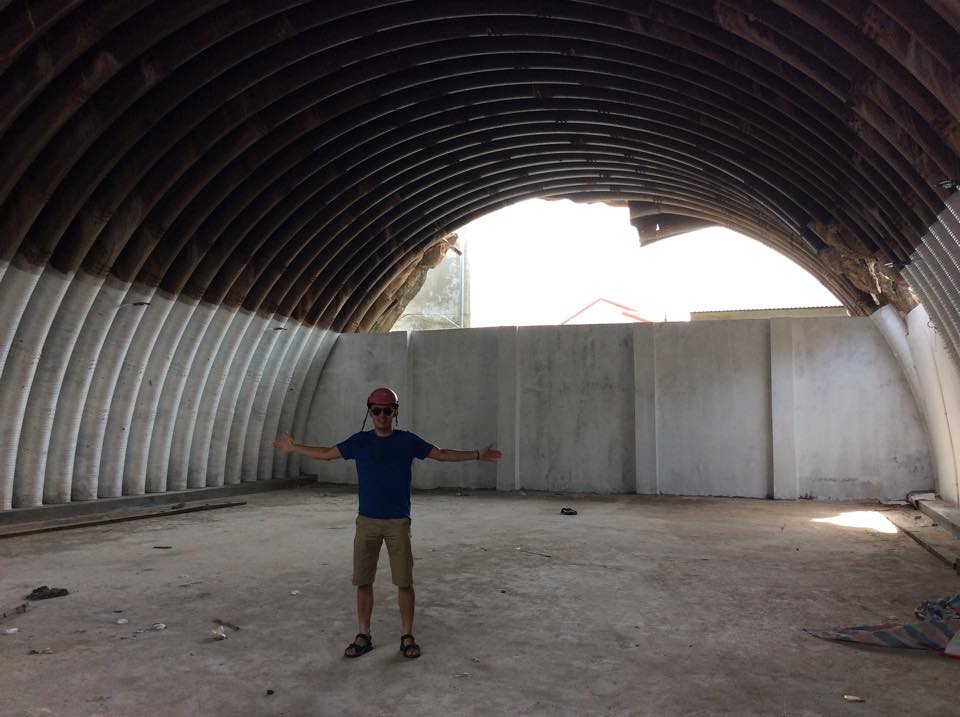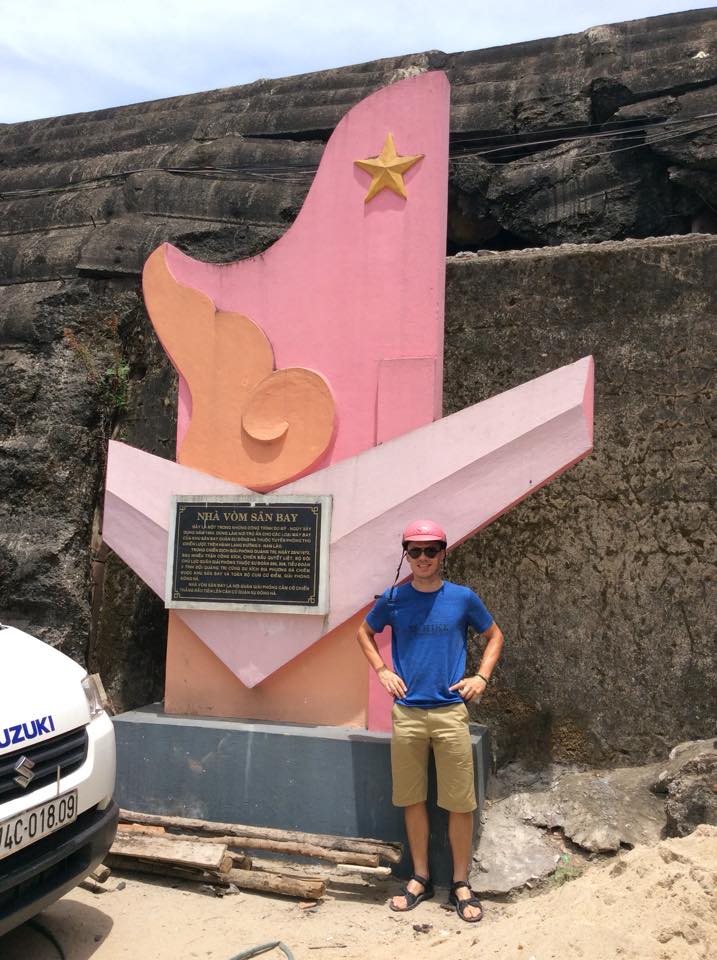 DMZ Vinh Moc tunnel motorbike tour Dong Ha
Our second stop is Highway 9 National Cemetery where more than 10.000 NVA and VC were buried. Most of them are unknown soldiers. This cemetery is located on a hilltop overlooking the DMZ to the North some 10km. It is very well taken care of with many beautiful plastic flowers. The monument at this cemetery is also very impressive. The cemetery is organised into different area for the soldiers from different provinces. There are some big graves for a group of soldiers. Many of them died in Laos and were just brought back here recently.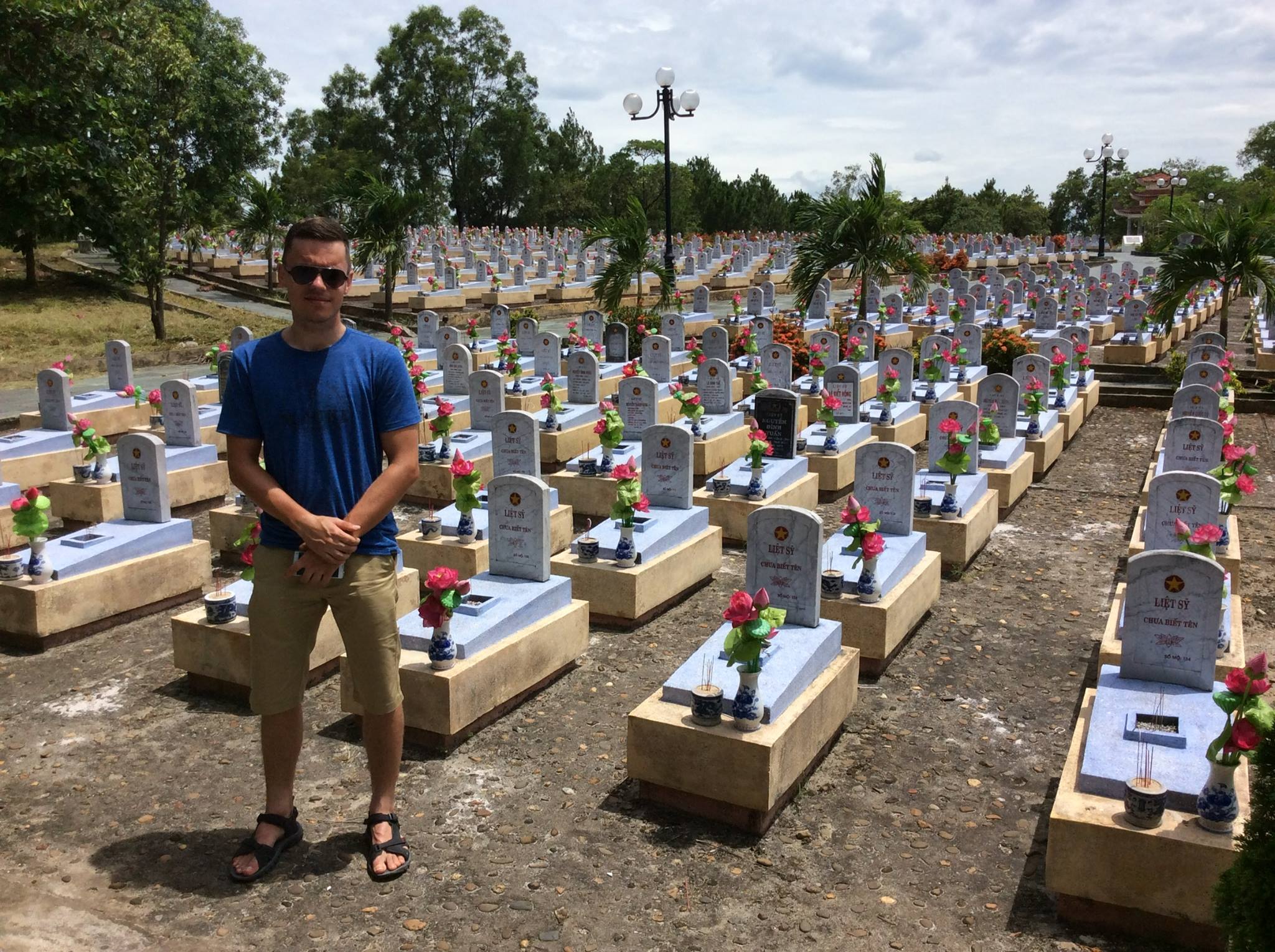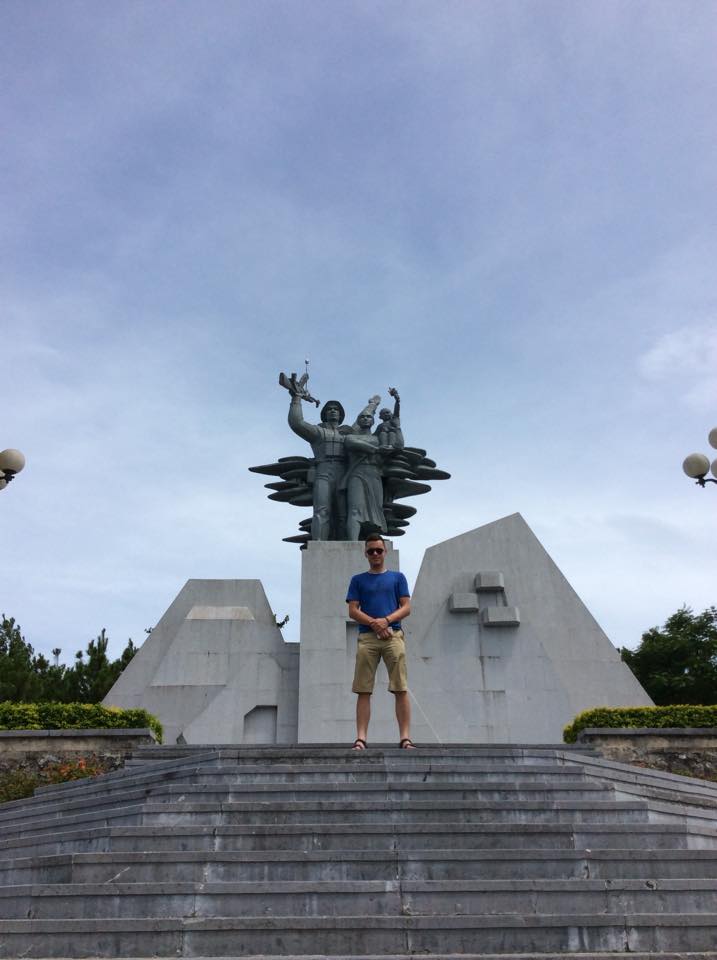 Our third stop is Doc Mieu firebase, the strongest point of Mc Namara Line about 5 km South of the DMZ. It is considered the "Hawk Eye" of the defensive line named after US Defense Secretary Robert McNamara. There still a rusty tank well hidden inside a bush. The firebase is located right on the Highway 1 - the most important highway in Vietnam.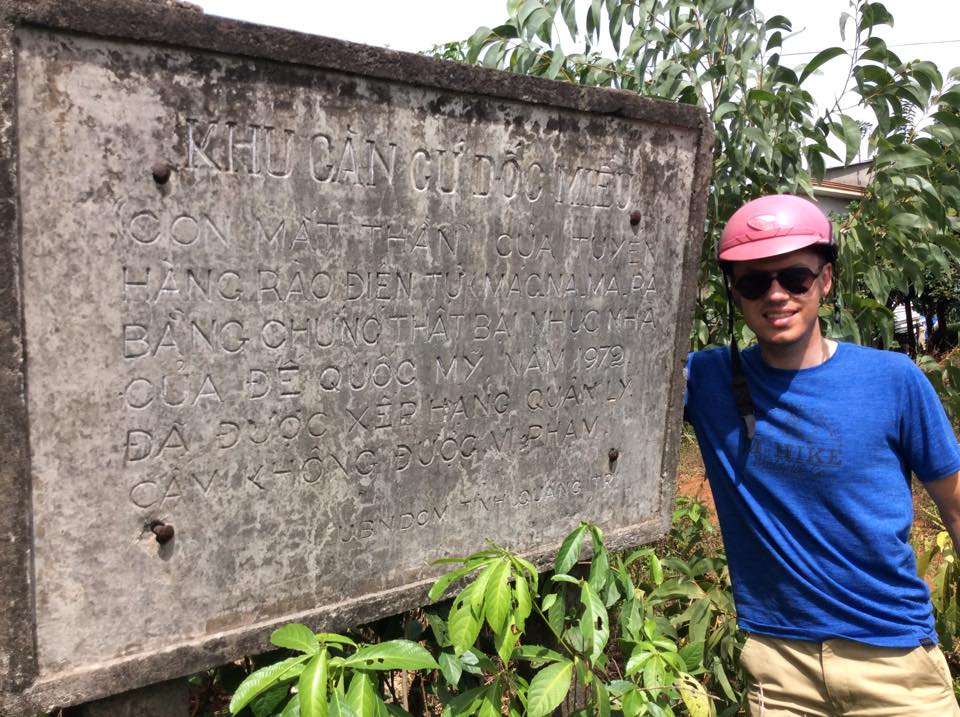 We have a brief stop to see the whole eastern part of the DMZ from a hilltop. It is very flat ground with green color of rice paddy fields.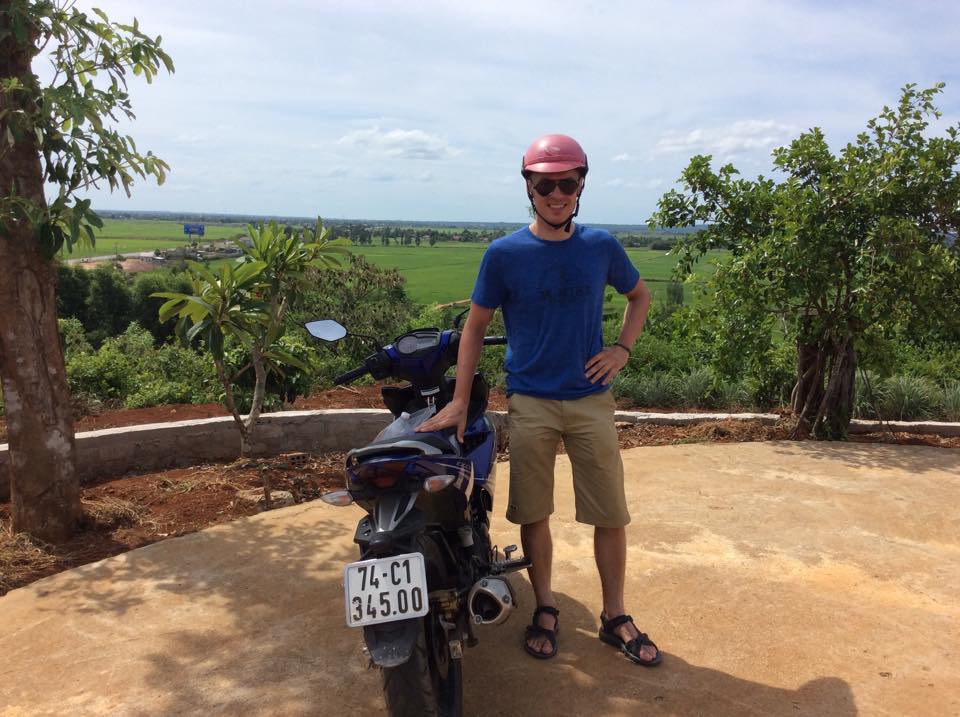 Our next stop is Peace Bridge (Vietnamese: Hien Luong Bridge) crossing Ben Hai river at 17th parallel. We have a photo together at the middle of the DMZ - the demarcation line. Here we see UN buildings and the museum with lots of UXO remnants and pictures of UXO victims.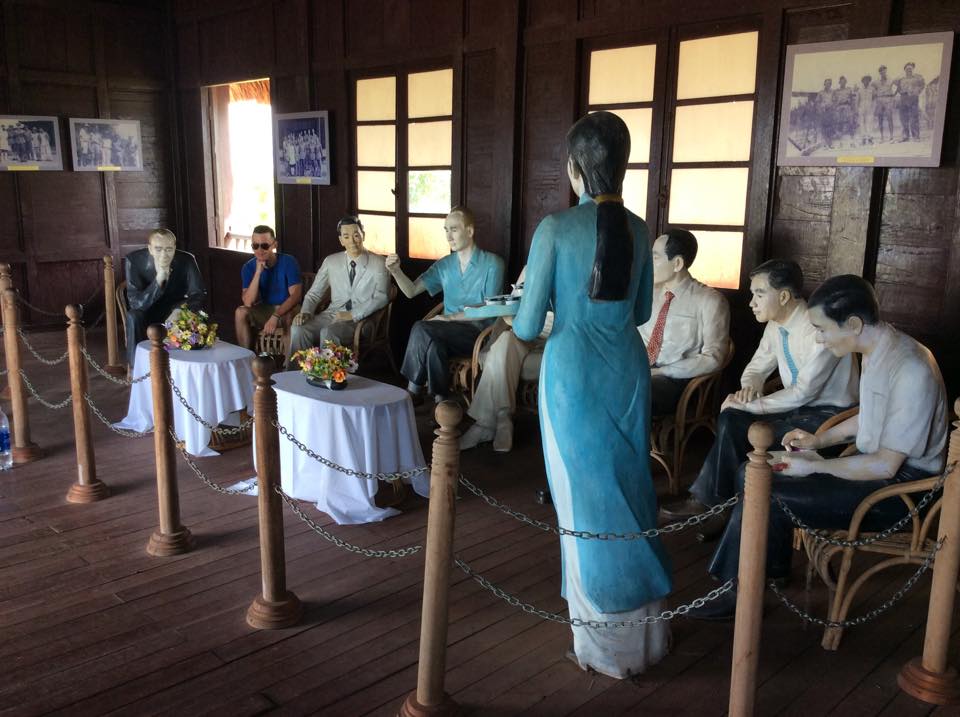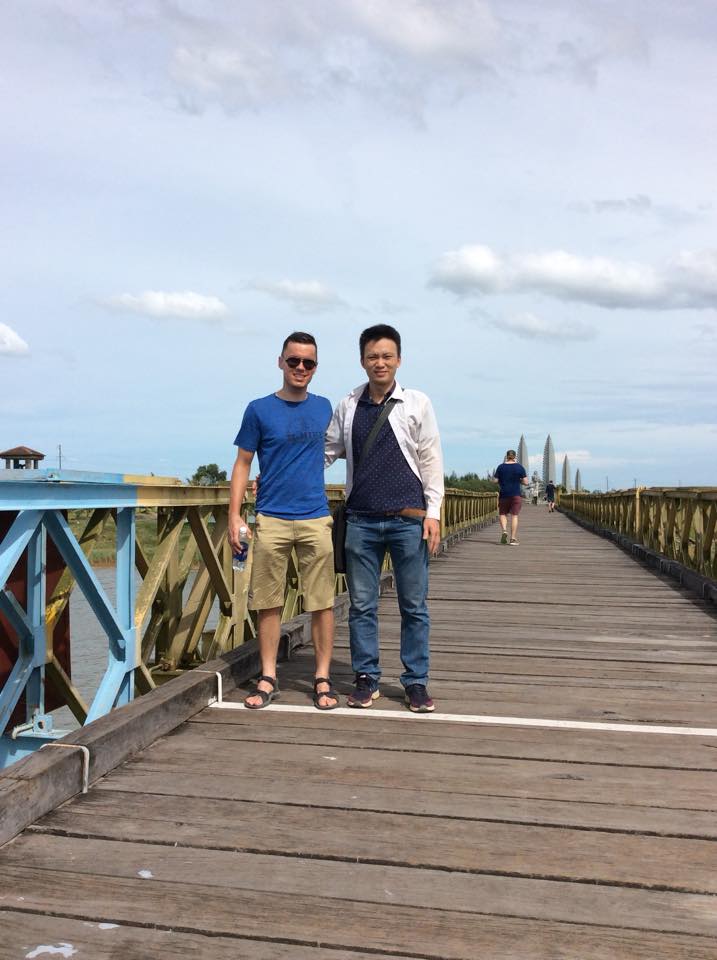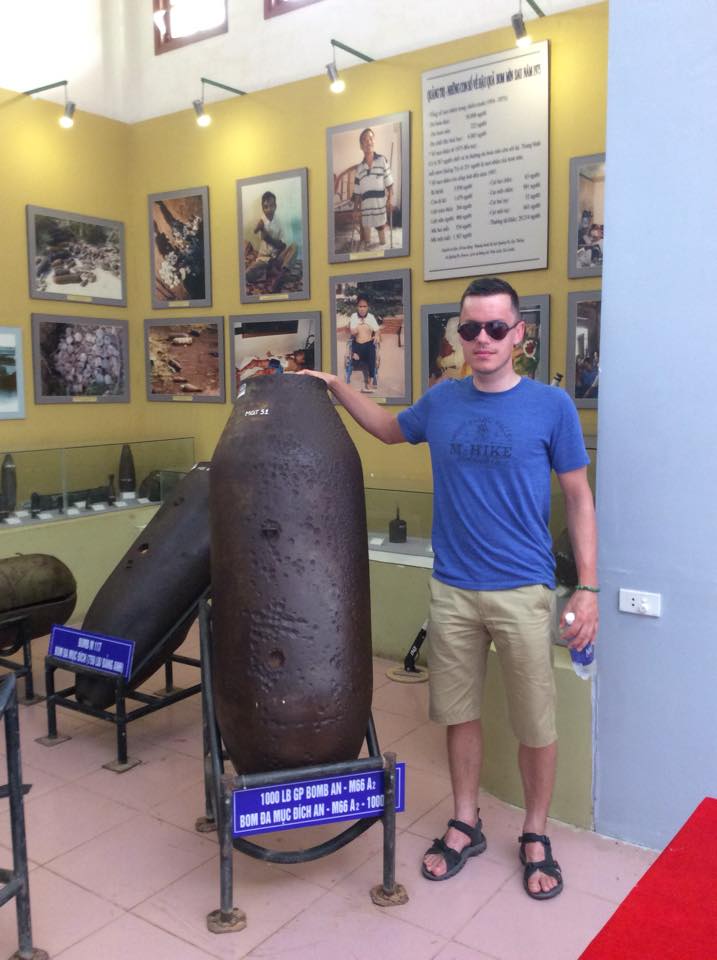 We pull up along the way from Peace Bridge to Vinh Moc tunnel for Vietnam-unique photos. You can see water buffalos and pepper plantation in the photos.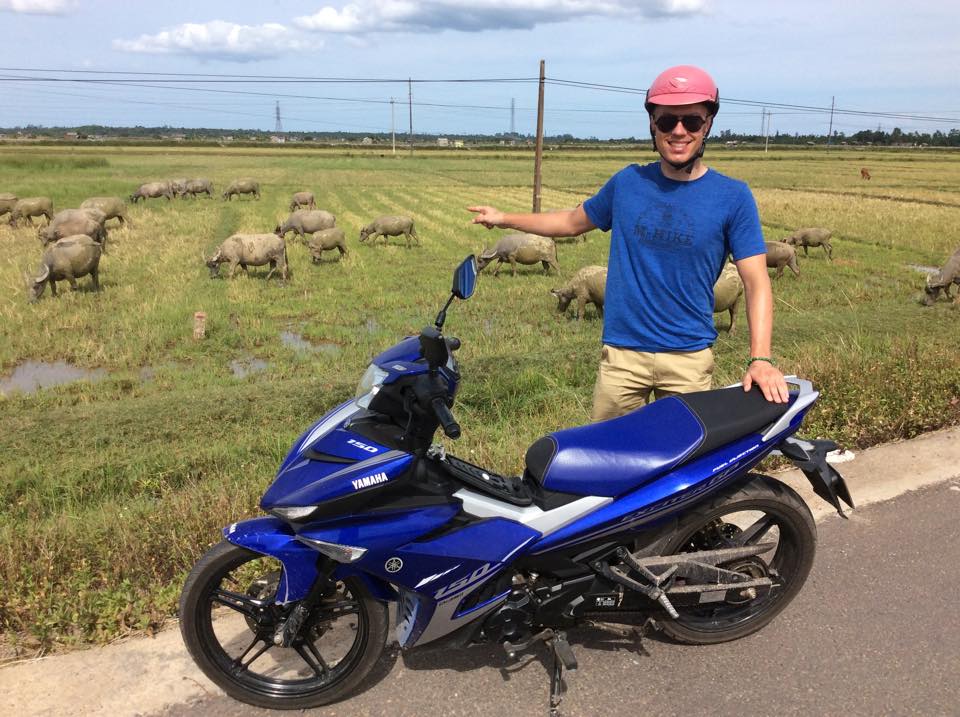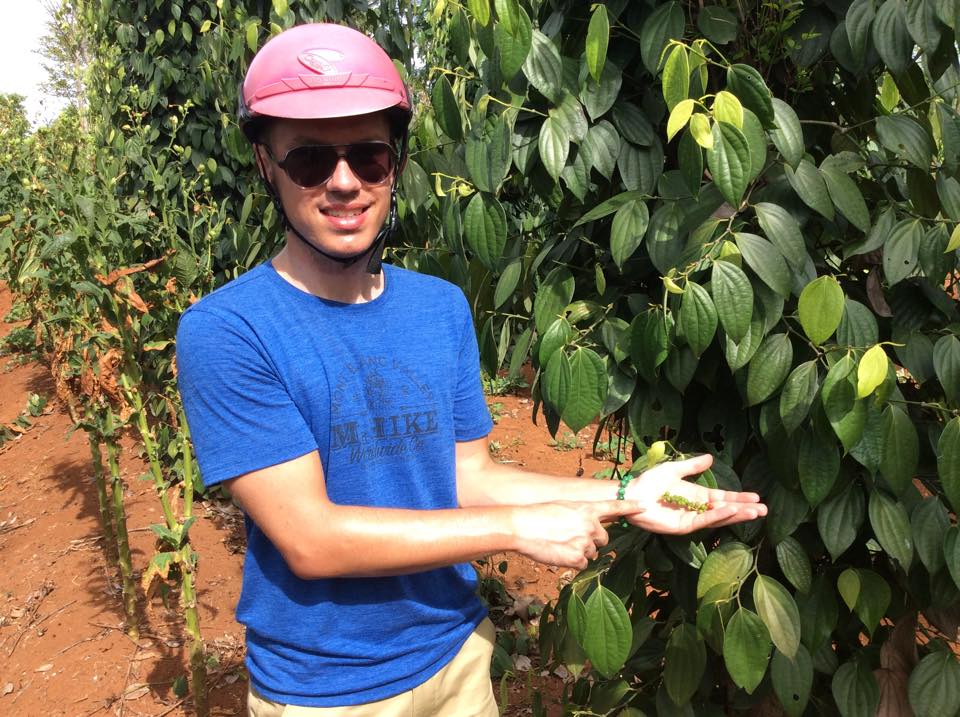 DMZ Vinh Moc tunnel motorbike tour Dong Ha
 Highlight of the trip and also the last stop is Vinh Moc tunnel. This is a refuge for some 300 villagers of the Vinh Moc village during the bombing operation Rolling Thunder and many other operations. The existence of this tunnel is a must for North Vietnam to defend the Southernmost area of the North and a small island of Con Co, an outpost 28km away offshore.
There are lots of bomb craters along the rock-concrete pathway leading to Entrance No.3 where we start to enter into the tunnel. The tunnel is so well built that it could stand with lots of bombing operations. This tunnel is located right at the sea (East Vietnam Sea) on a hill which is about 27m above the sea level. One of the reason that makes the tunnel here very stable is because of the soil formation here made of red sticky clay. The bamboo trees here also help to prevent the soil from erosion.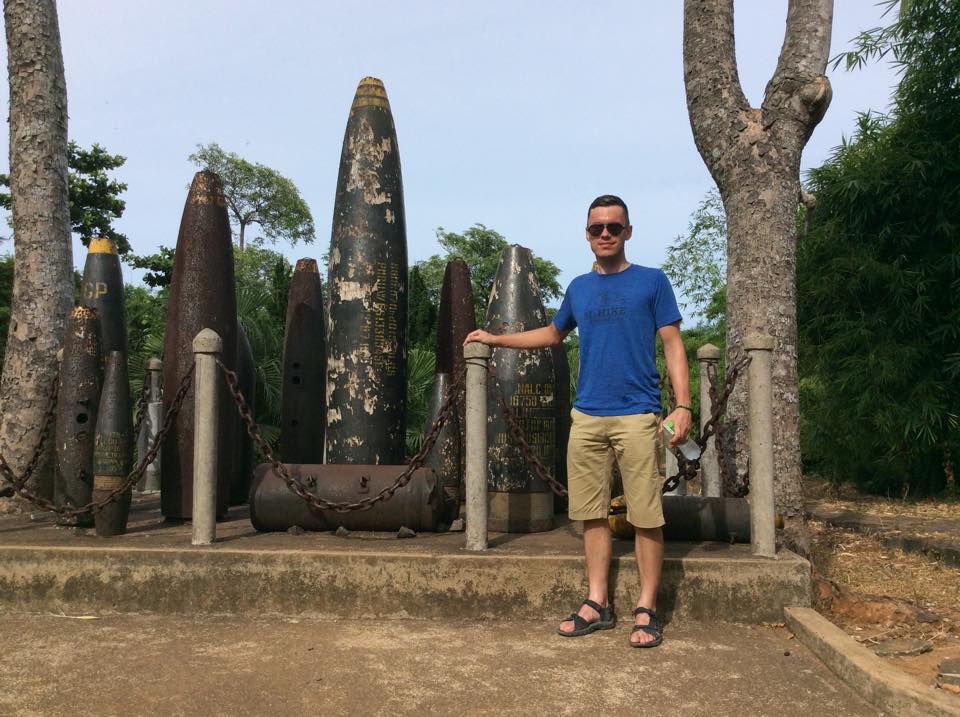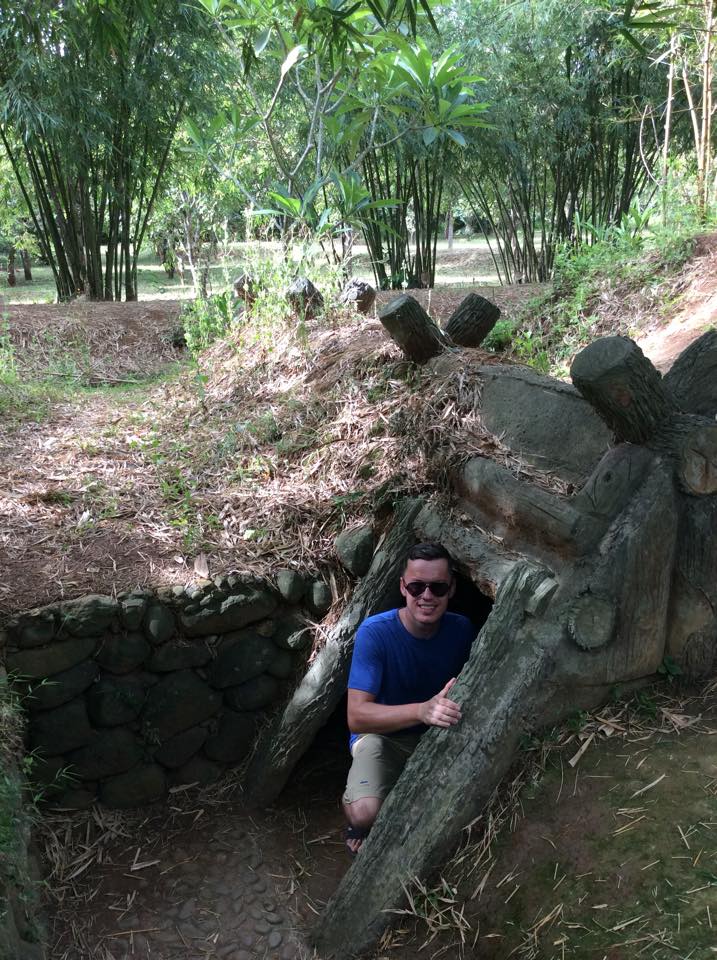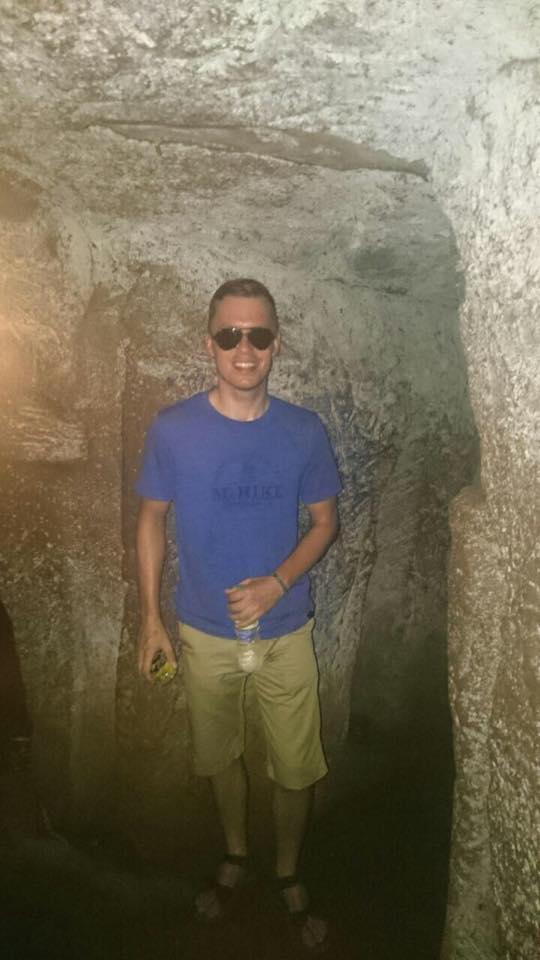 Another pull-up for photo at Cua Tung beach. Behind are fishing boats and there are some rounded boats around.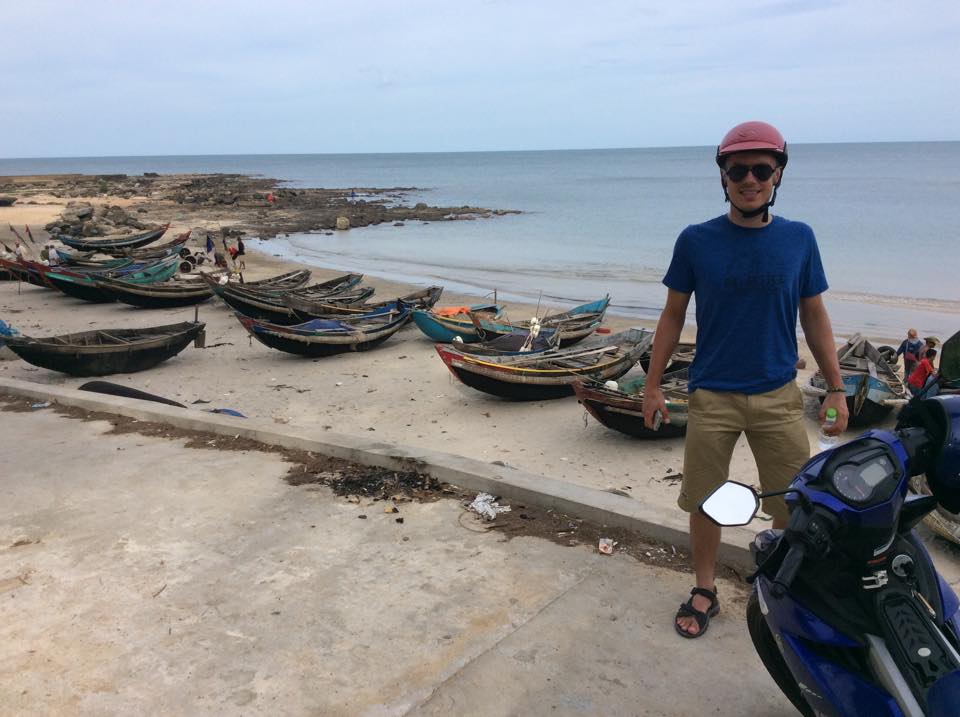 We're having "lunch" at 4:30pm then at Gio Hai beach next to Cua Viet beach. The food to include prawns, peanuts and banh loc (tapioca dumplings). The drinks are coca cola and Saigon beer which cost us around 10USD. Just very nice view here.