Hamburger Hill tour Ashau valley
Hamburger Hill tour with Adam Palmer Yaaris (an ex-soldier from 1st Battalion, 506th Infantry Regiment, 101st Airborne) and his wife Amanda was a memorable day for me. Departure from Pilgrimage Village Resort and Spa, we drove on national highway 49 from Hue city to A Luoi town. The road from Hue to A Luoi is very winding with many steep slopes. We had to pass through 3 mountain passes named Kim Quy, Ta Luong and A Co before emerging out at Bot Do right at the T-junction with Ho Chi Minh trail and A Shau valley. On the way to A Luoi, there are several US firebases like Burmingham Firebase, Firebase Bastogne, Firebase Checkmate. Firebase Veghel, ... all are important firebases along highway 547. Most of tourists who are interested in history would do a 2-day tour of Hamburger Hill and the DMZ including some other famous sites like Khe Sanh, Lang Vei, Rockpile, Camp Carroll, Con Thien, DMZ bridge and Vinh Moc tunnel.
Hamburger Hill tour Ashau valley
Turn right at Bot Do, we continued to A Luoi town which is center of A Luoi district of Thua Thien Hue province mostly inhabited by the ethnic minority groups of Ta Oi, Co Tu and Bru - Van Kieu. The 40-km long Ashau valley was the main operation area of 101st Airborne from 1969 to 1971. Turn left from Ho Chi Minh highway, we continued towards Dong Ap Bia where the famous battle of Hamburger Hill took place in May 1969 that marked the beginning of the Vietnamization policy of President Richard Nixon. From afar, we could see the Hamburger Hill peak and the surrounding vegetation with banana trees and tapioca farm at the ravine. Going on a little bit more appears the whole A Shau valley in the distant.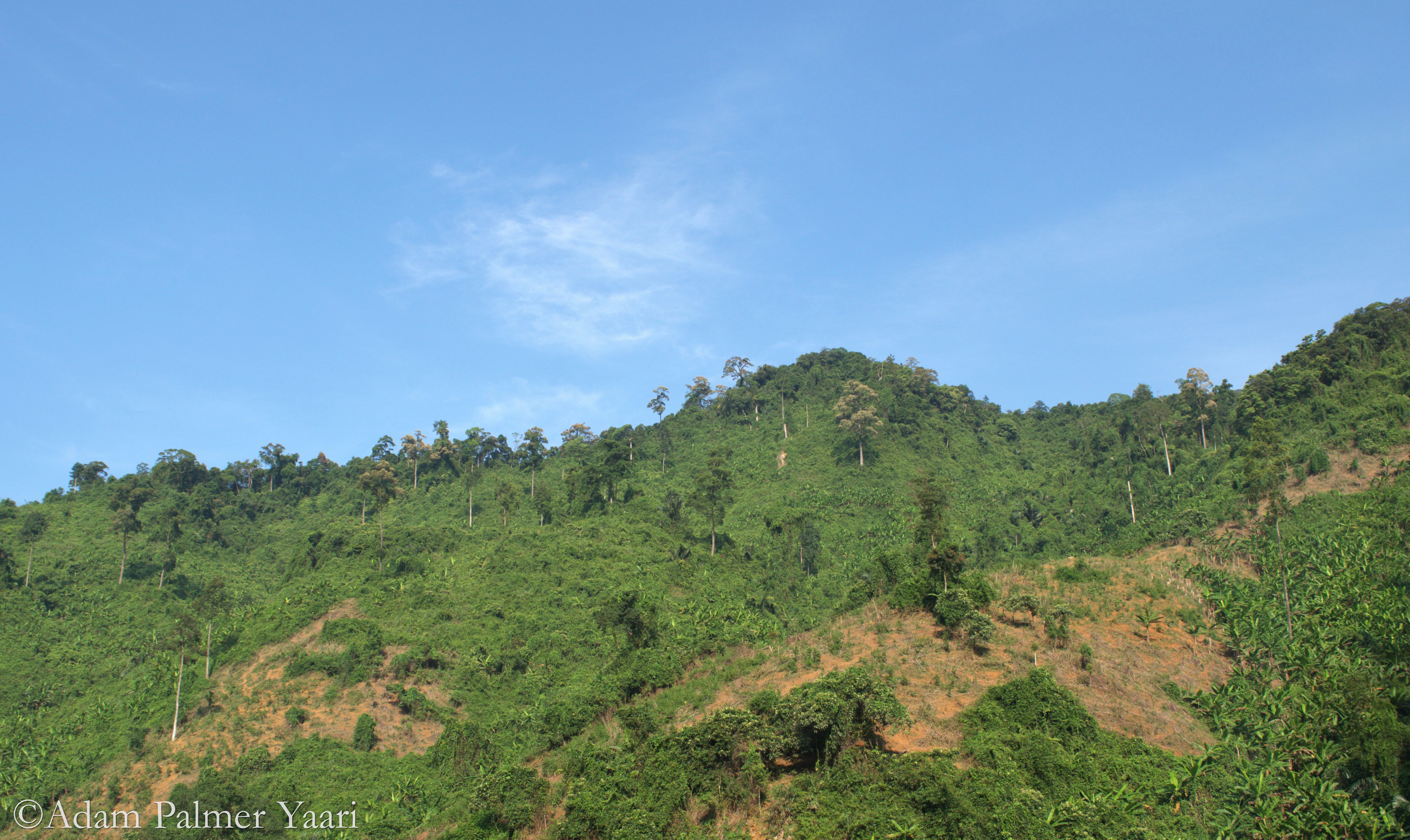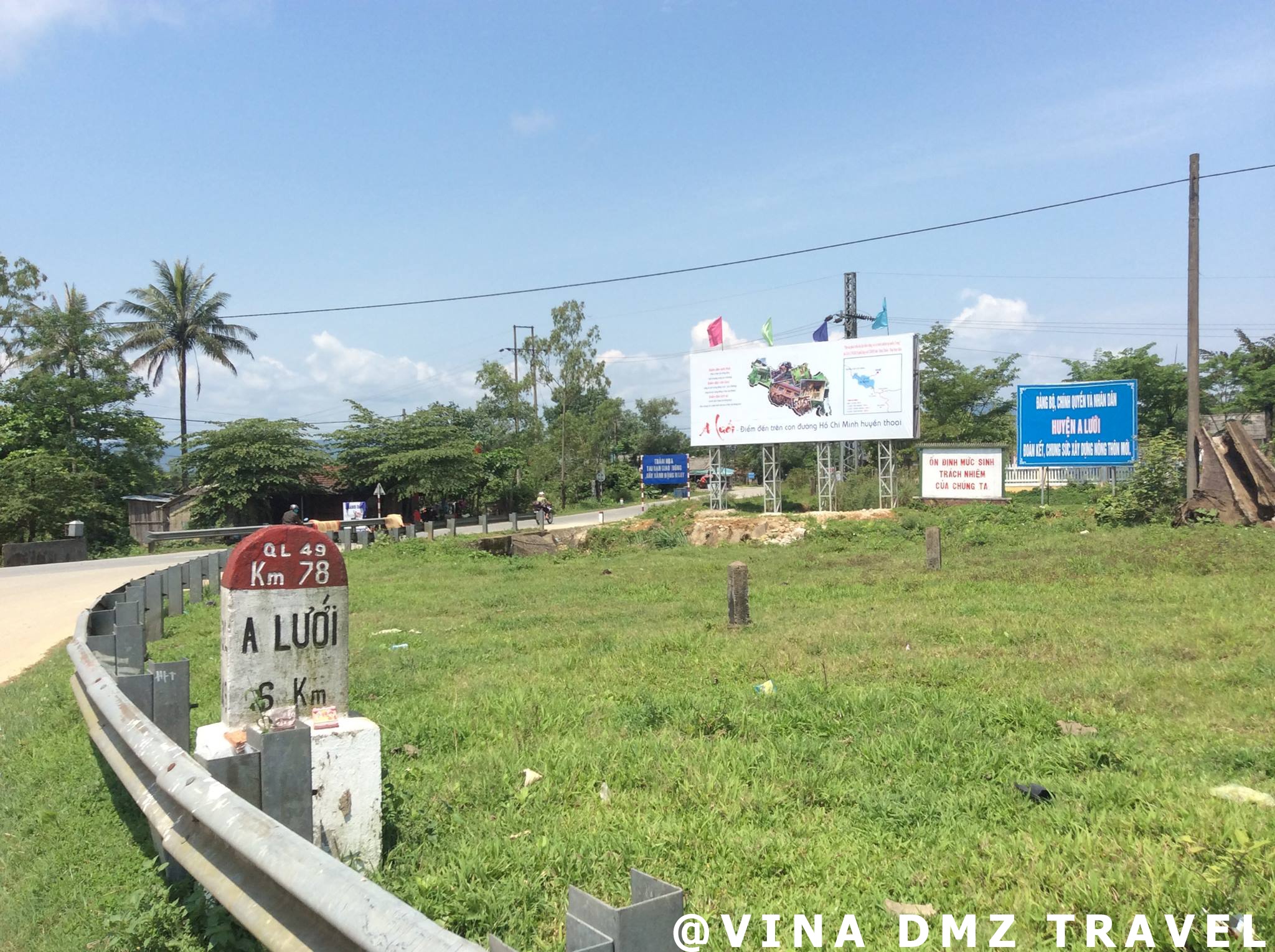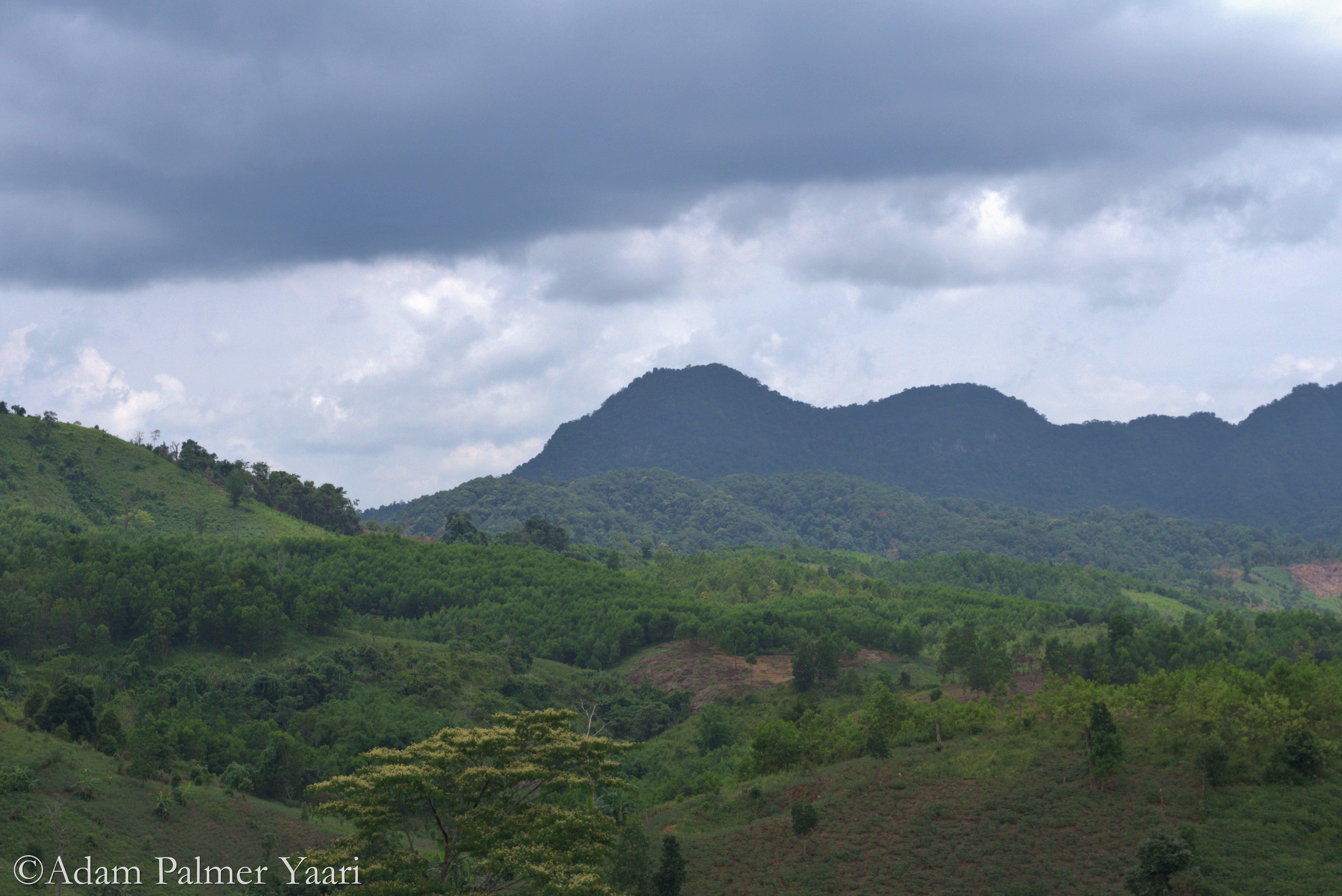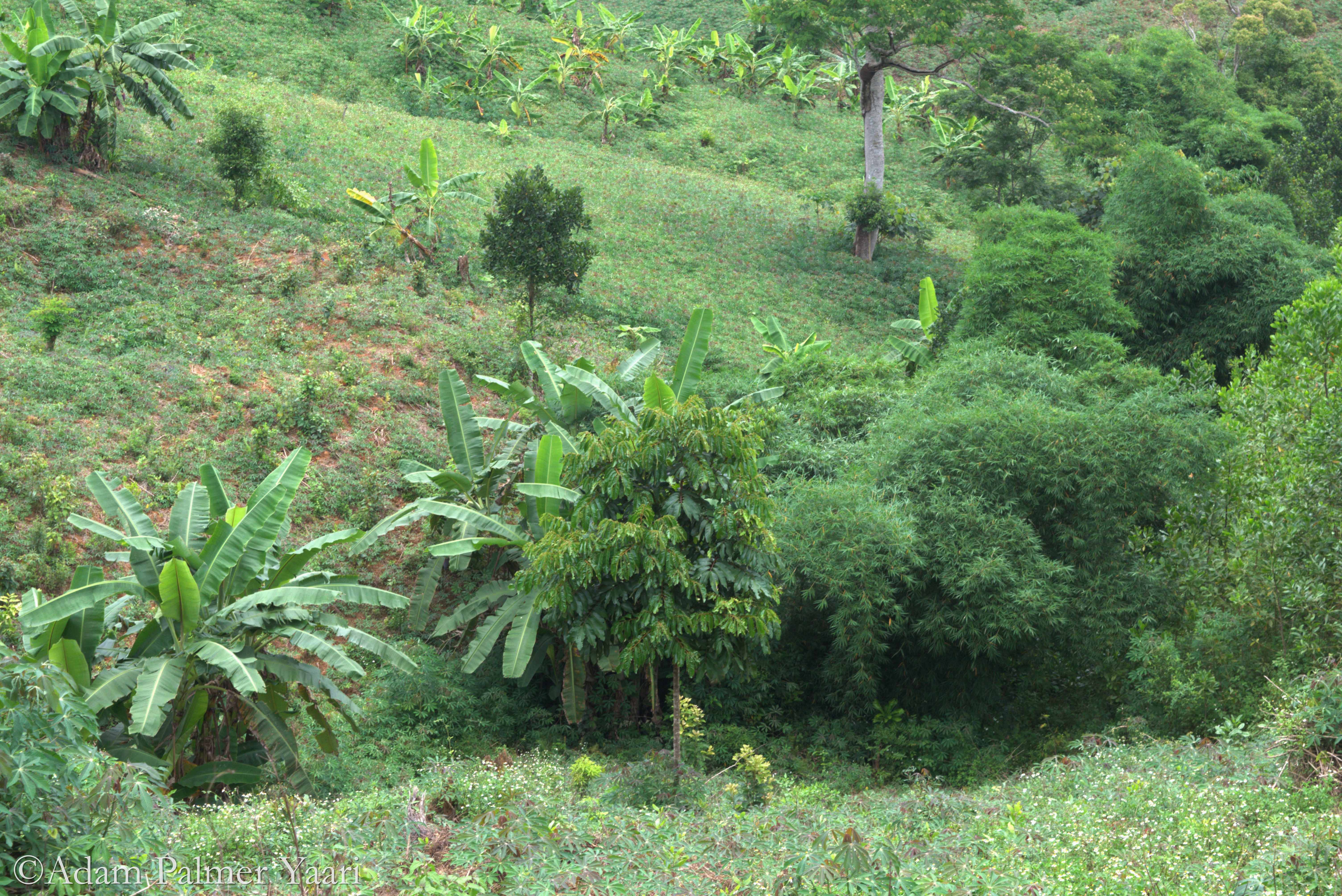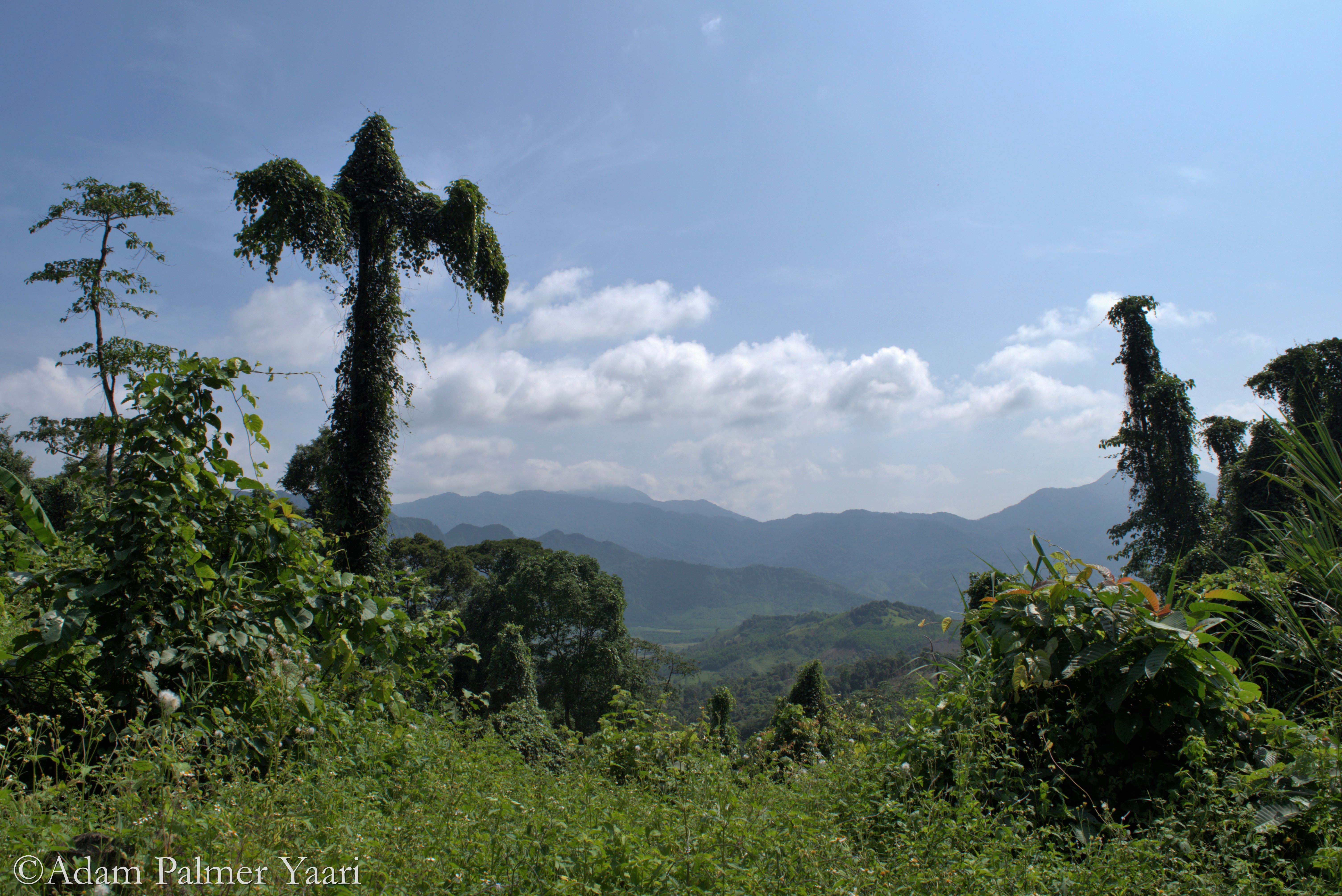 Hamburger Hill tour Ashau valley
We were driving on a very humid day in May 2017. This month of 48 years ago, May 1969, witnessed the battle of Hamburger Hill and also the death of President Ho Chi Minh - it was an interesting coincidence. The road going to Hamburger Hill was quite empty. At times we saw a herd of water buffalos blocking our way followed by herdswoman and of course we had to wait until they went away. Animals are King of the road in Vietnam. The water buffalos were big enough to be used as labour force. We also sighted a logger man who were transporting a log from jungle passing our car on a scooter.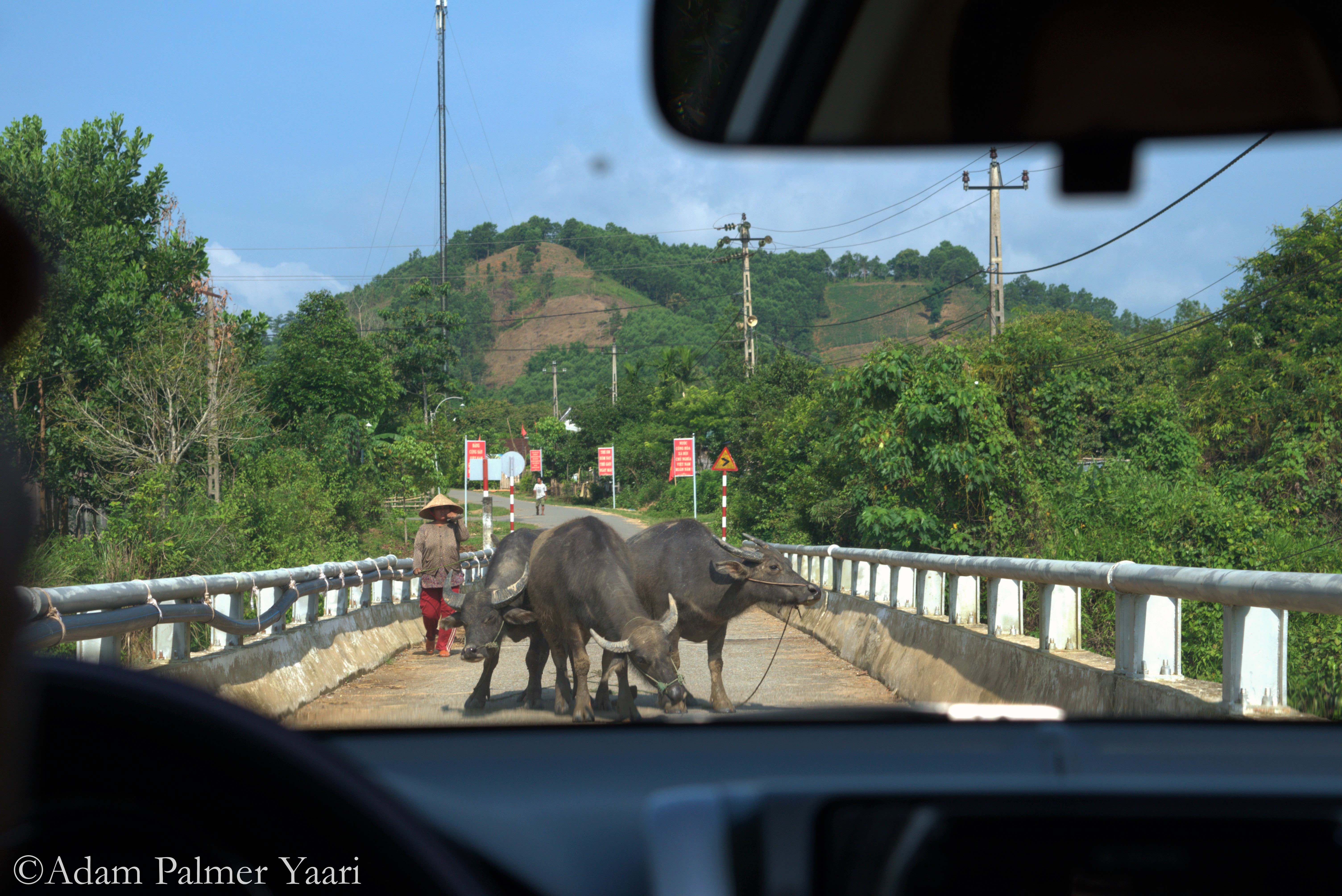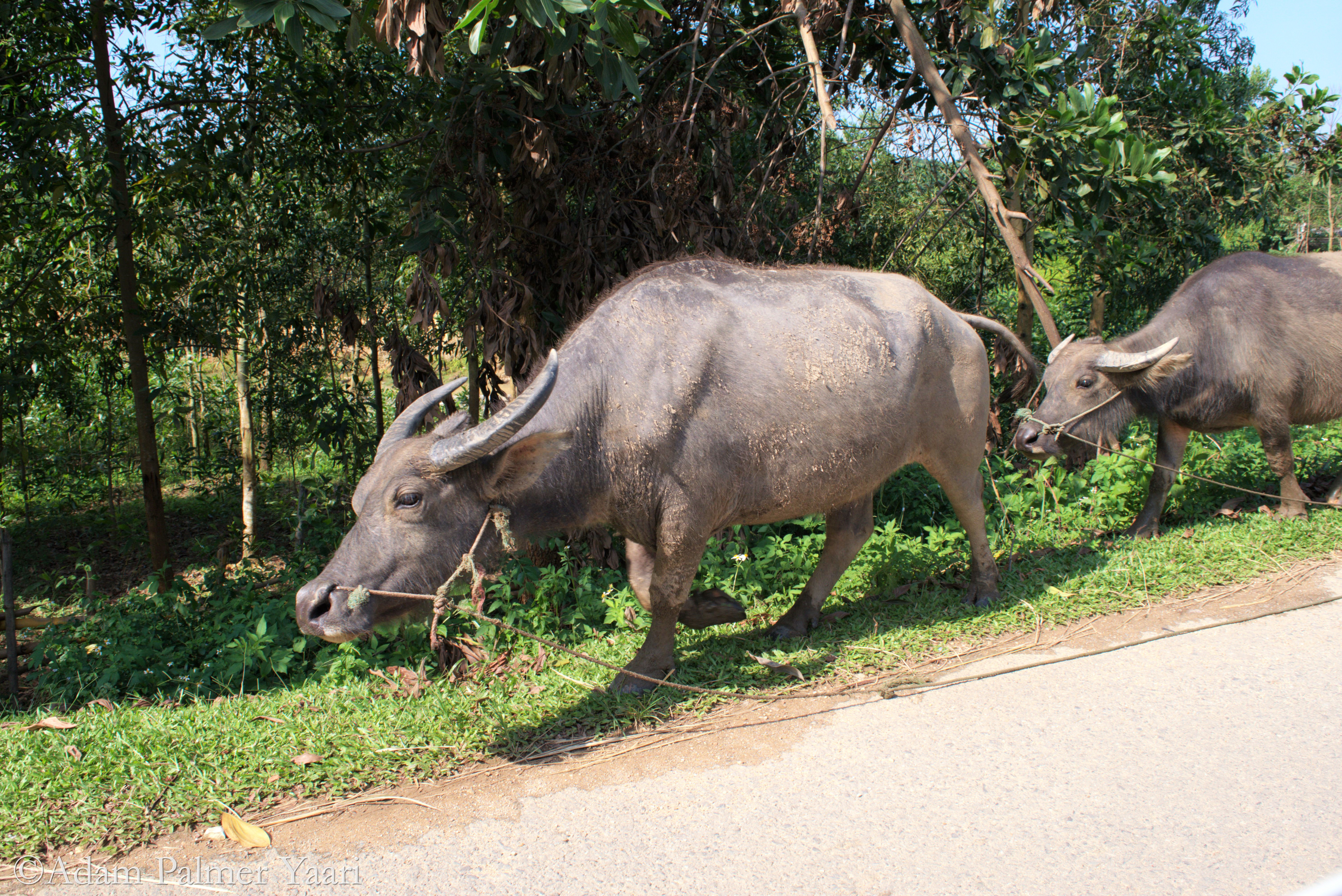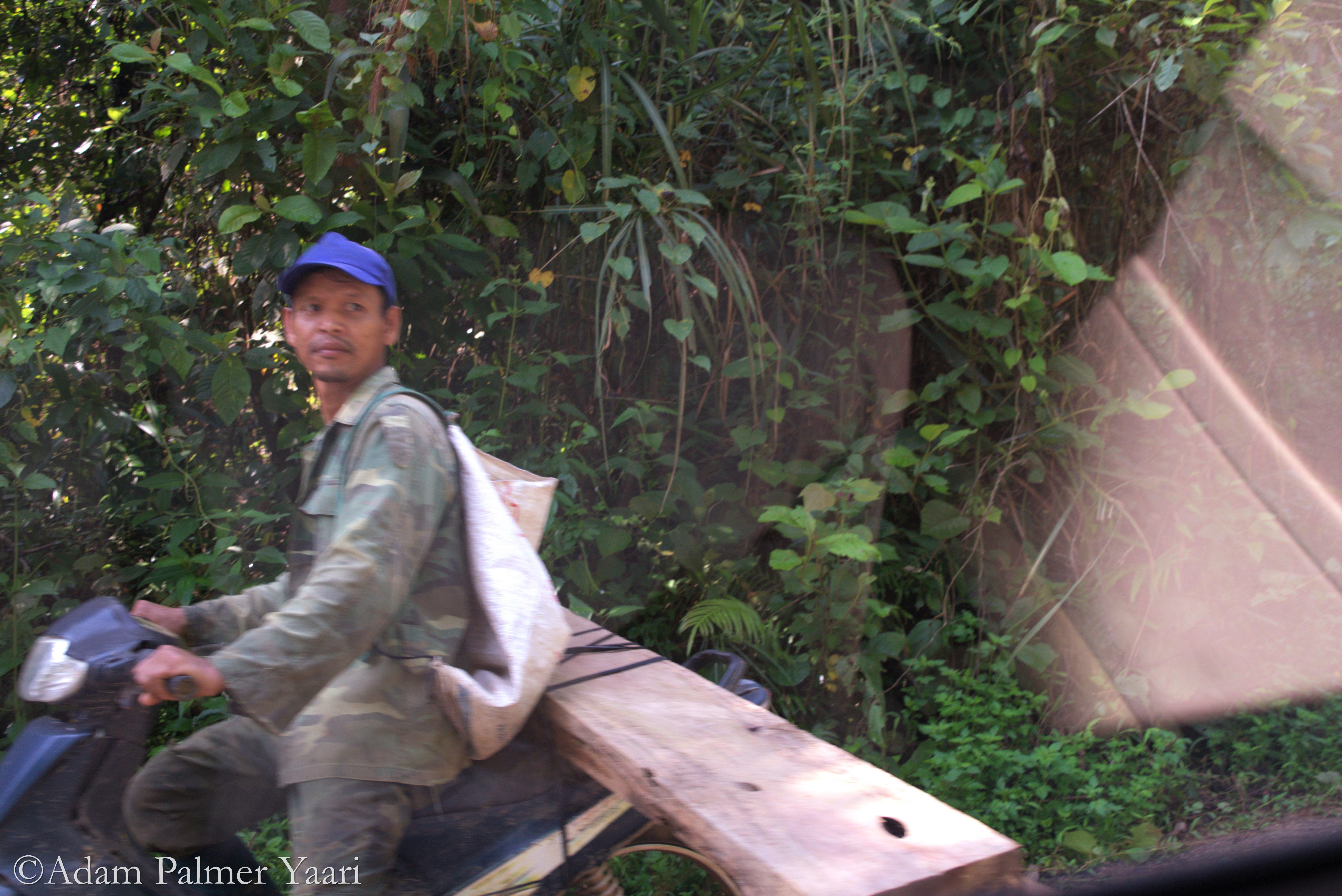 Hamburger Hill tour Ashau valley
Stopped at Nam Son tunnel, we got out of the 4-seater Toyota sedan and walked to the tunnel some 100m away from the road. The jungle here is full of wildlife animals such as squirrels, snakes, butterflies, monkeys, ... Caterpillar - the young form of butterfly was the first one we saw. After having arrived the NVA tunnel of Nam Son, we turned back to the car almost right away because of the leeches everywhere. They are very active during the wet days. Some jumps up from ground. Some swings down from tree leaves. Some hops up from water. After only 10 minutes walk in the jungle, I ended up with 2 leeches sticking to my pants and shoes. Lucky me, none of them had enough time to bite. Last time of me bitten by one leech and it has been itchy for 6 months more or less. Heard from one man that the leech should be pregnant that made it such itchy. How bad was that experience. We did sight a baby snake that I called "Crescent Snake" because of its head's shape like a Crescent. According to our driver, it would be very poisonous when it matures.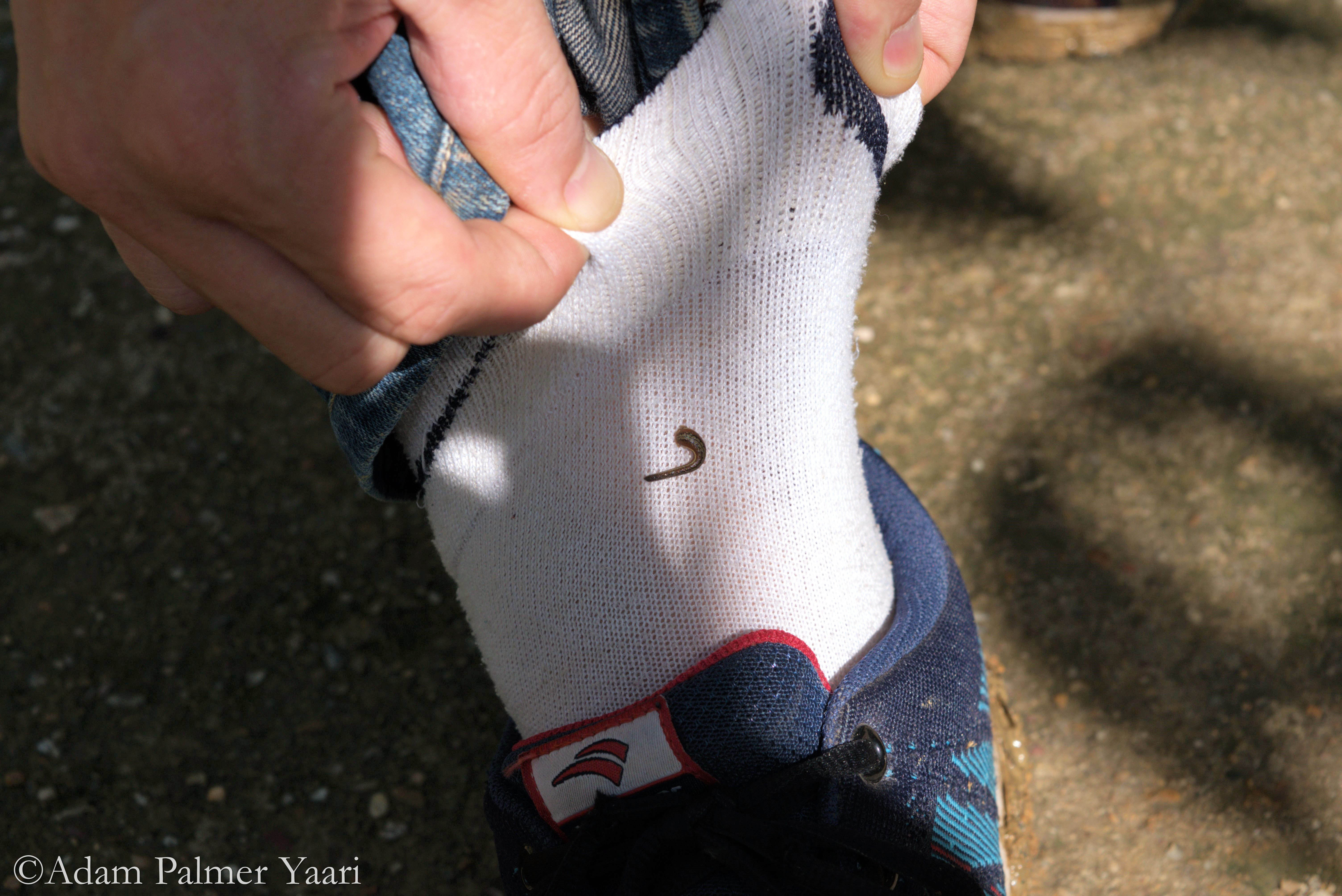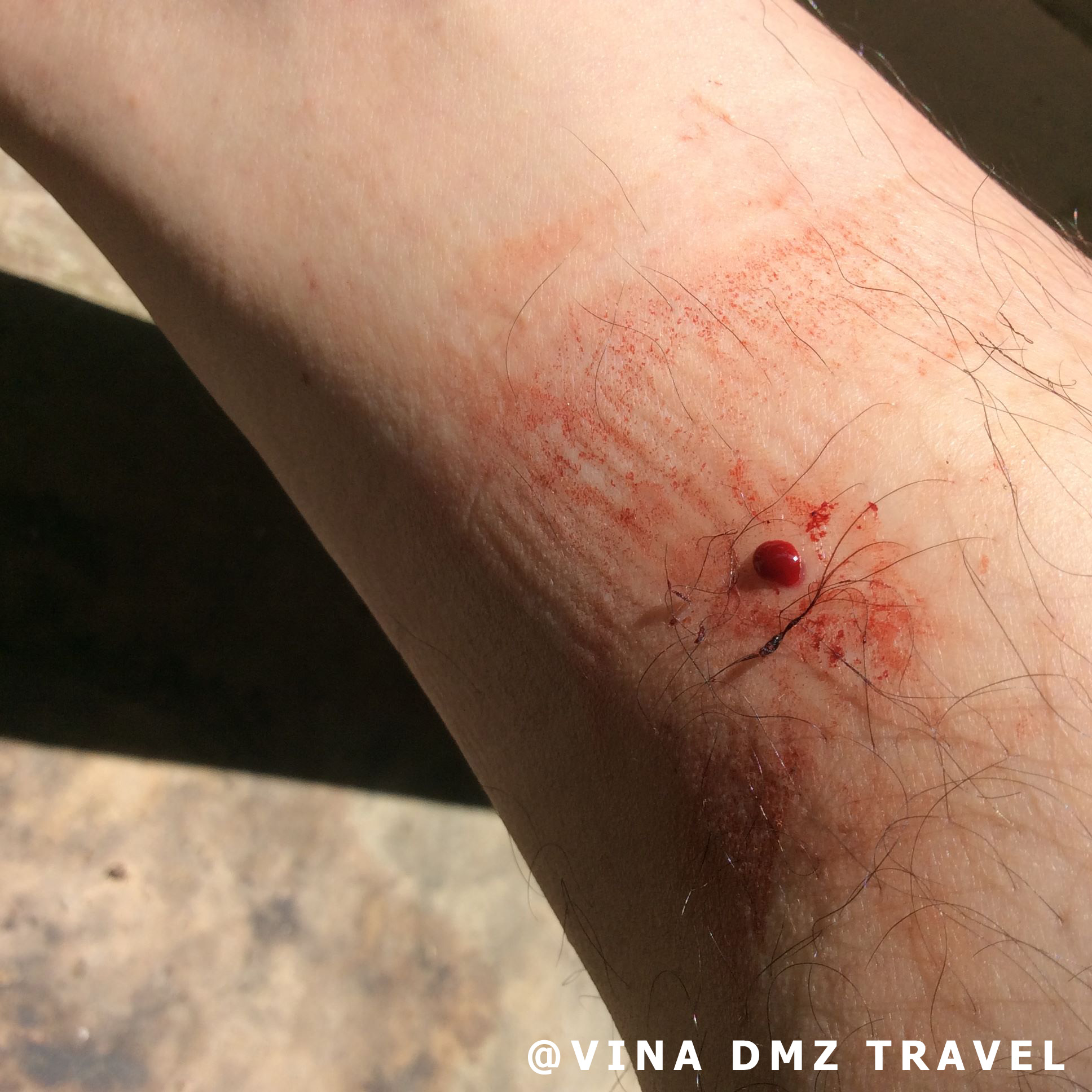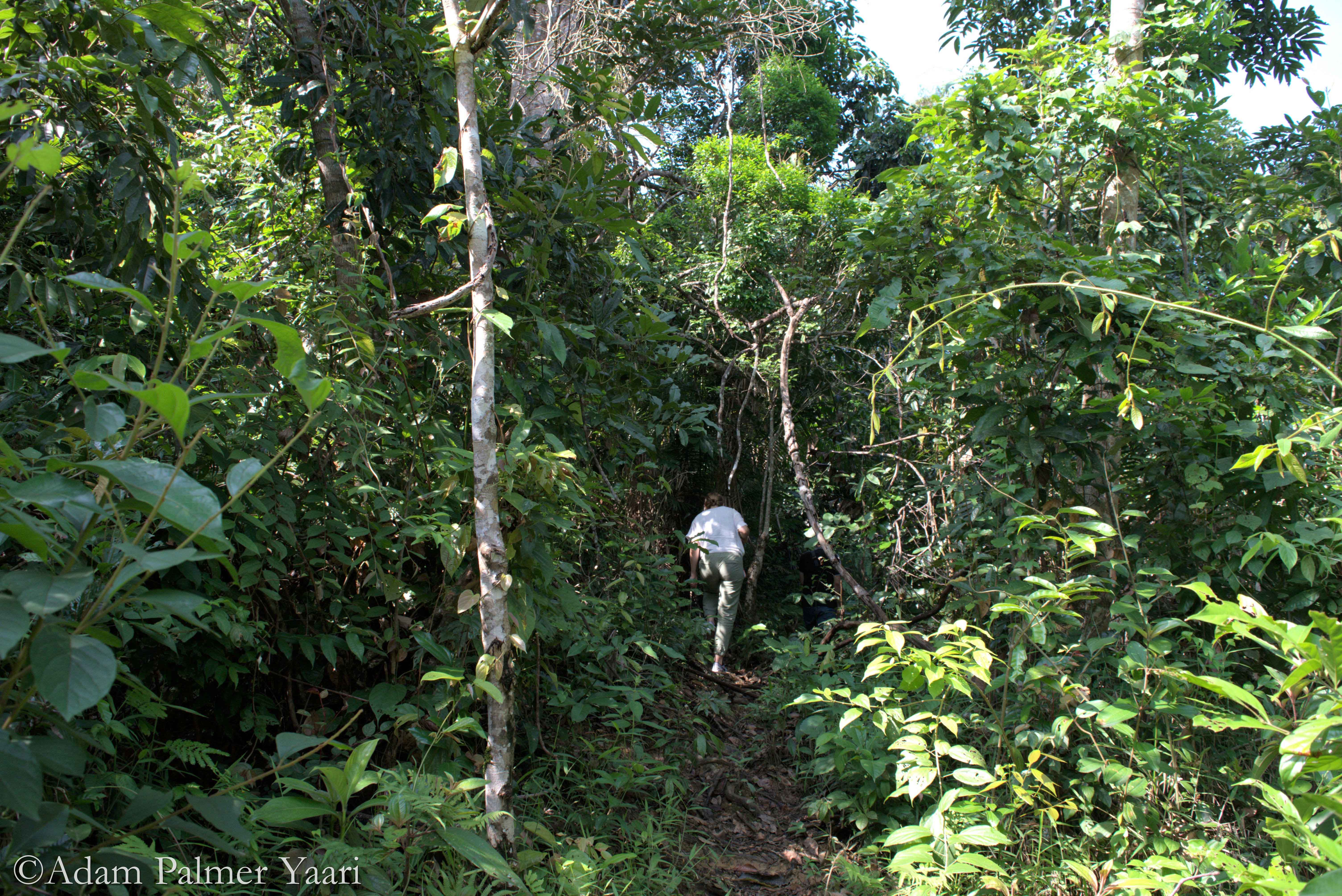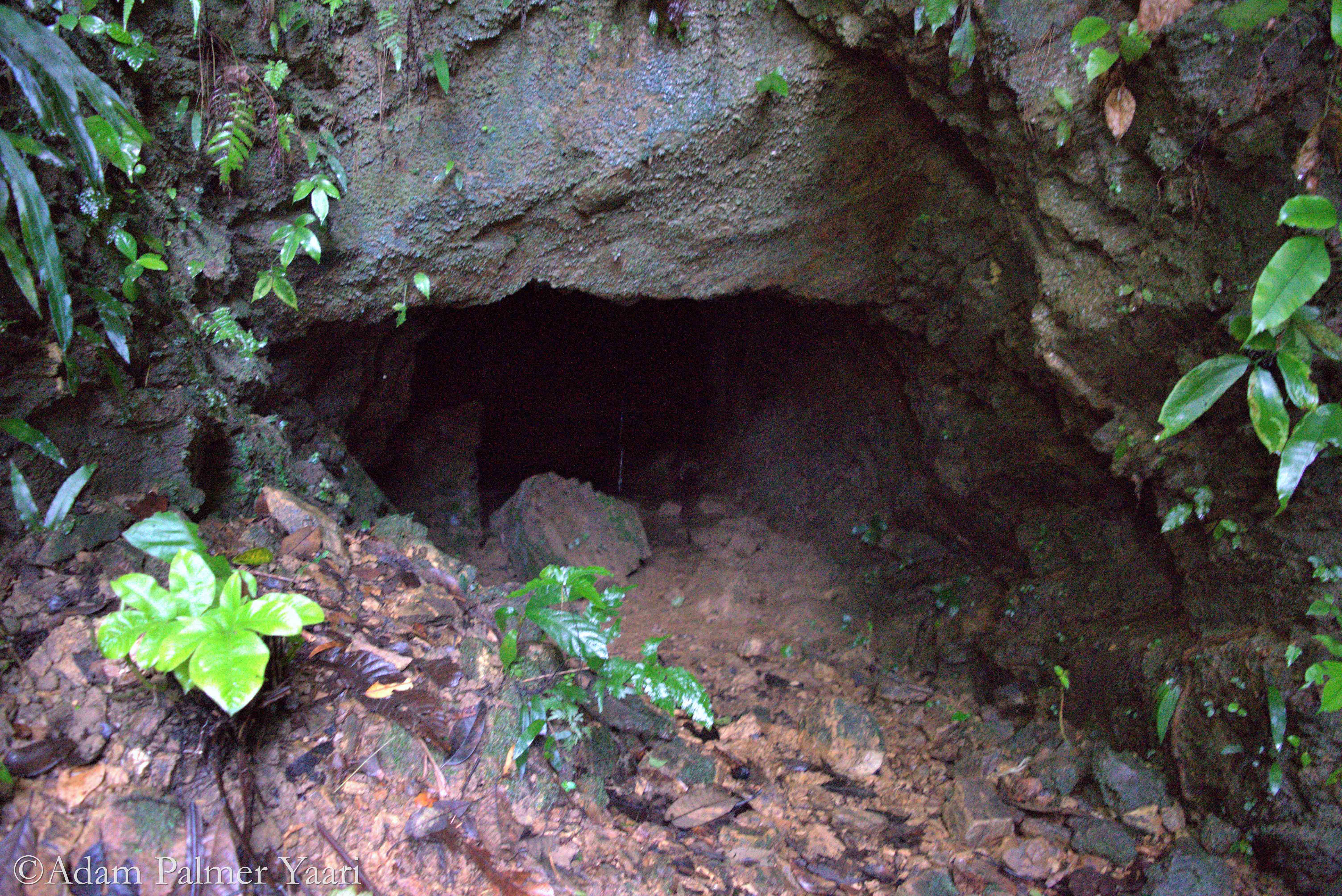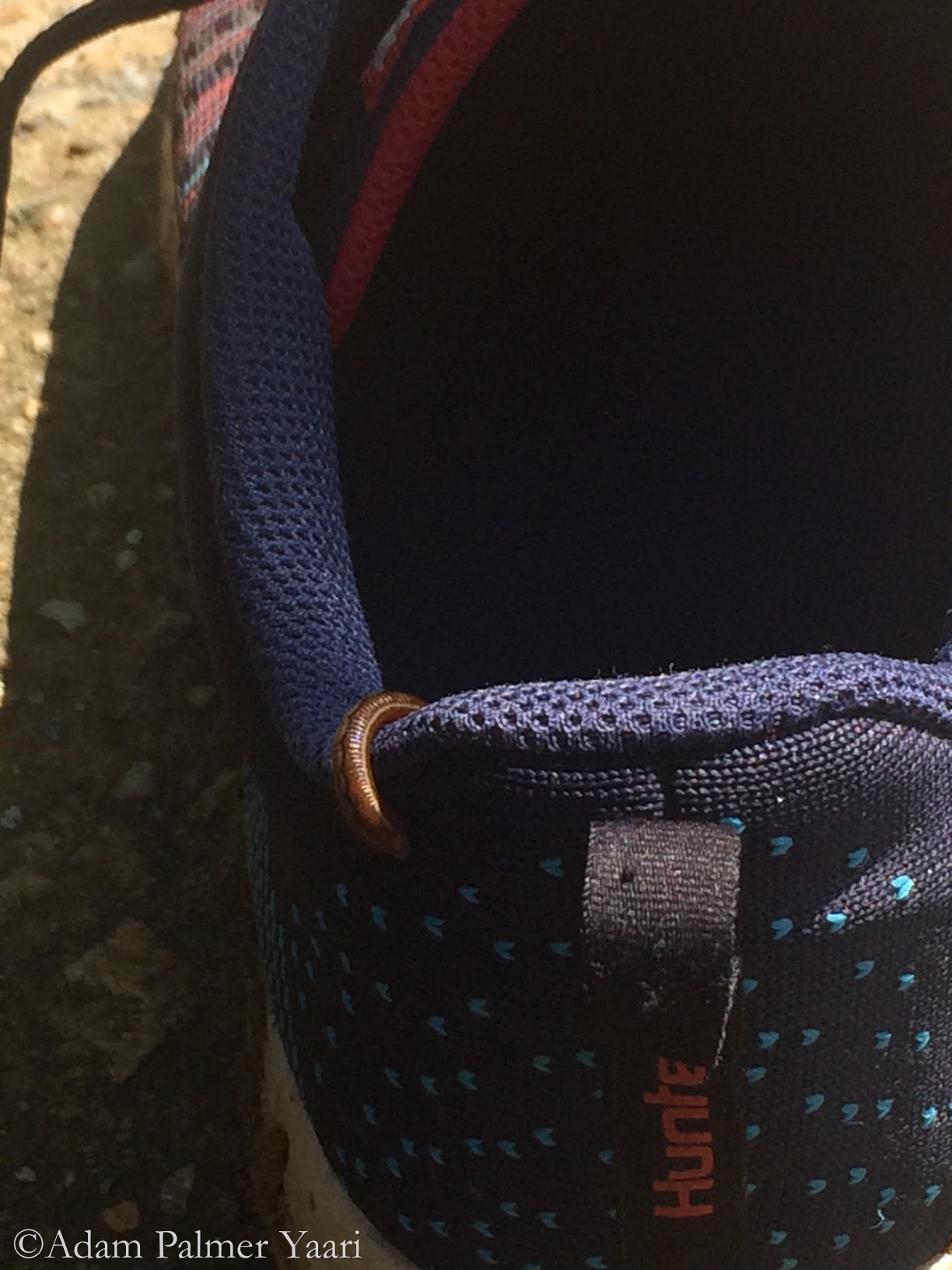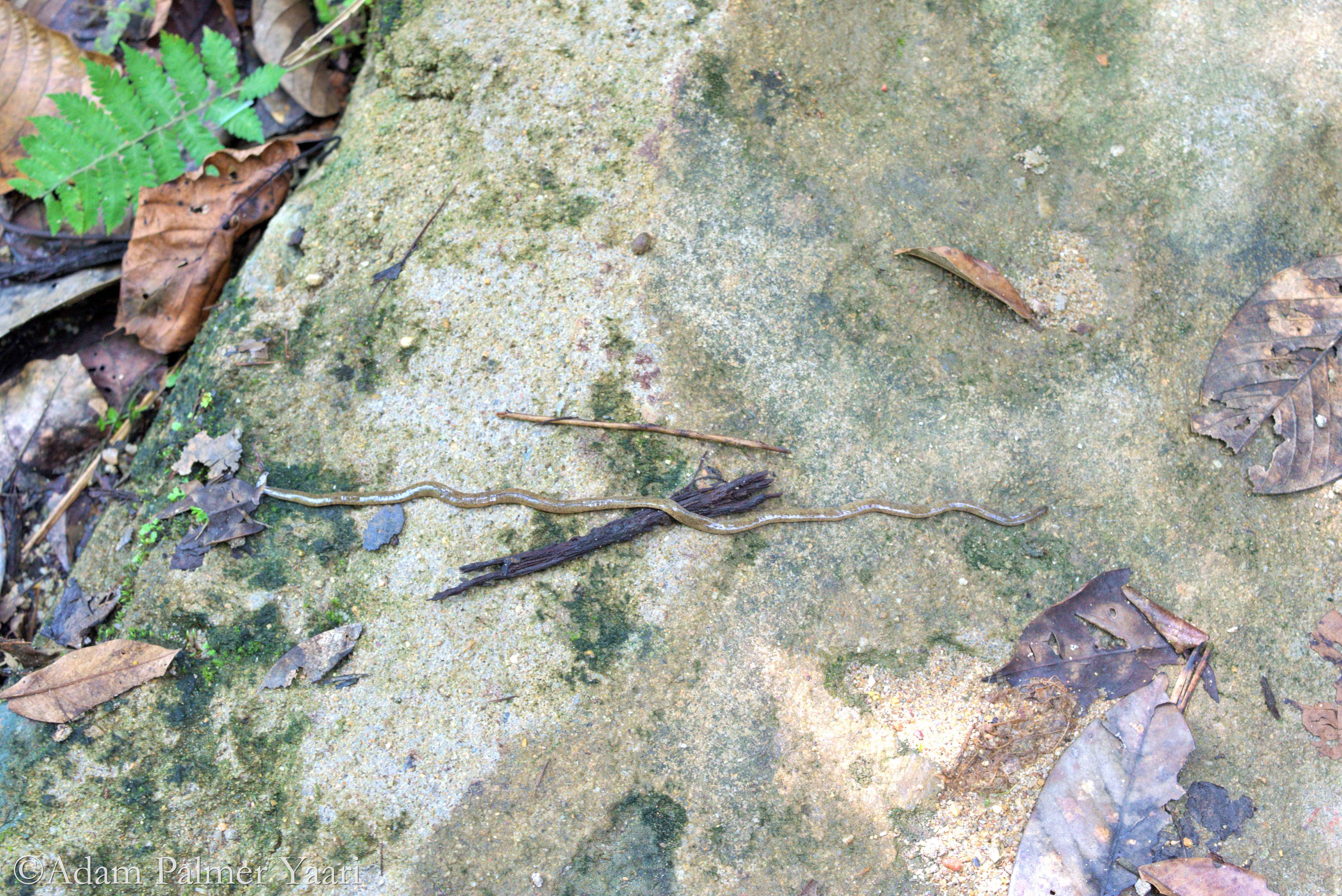 Hamburger Hill tour Ashau valley
The path to Hamburger Hill was very steep. We could only do trekking to the top with several water and photo breaks. Amanda and I did have a nice photo together taken by Adam. The jungle vegetation was very thick that we hardly saw the sky outside. There were some signposts  (Helicopter Crash Site, A Bia Field Hospital, Enemy Fortifications) telling us we were going the right way. Having reached the hill top to see the monument stele and a few more photos, we trekked back to our car at the hill foot. We didn't forget to have a photo together here before going to see the museum of Hamburger Hill battle with few pictures and exhibits displayed. Outside the museum, a woman of Ta Oi ethnic group with a back-basket kept our eyes sticked a little bit more before the Toyota sedan pulled off and sped up the road. Hamburger Hill tour continued with another visit of A Shau airfield.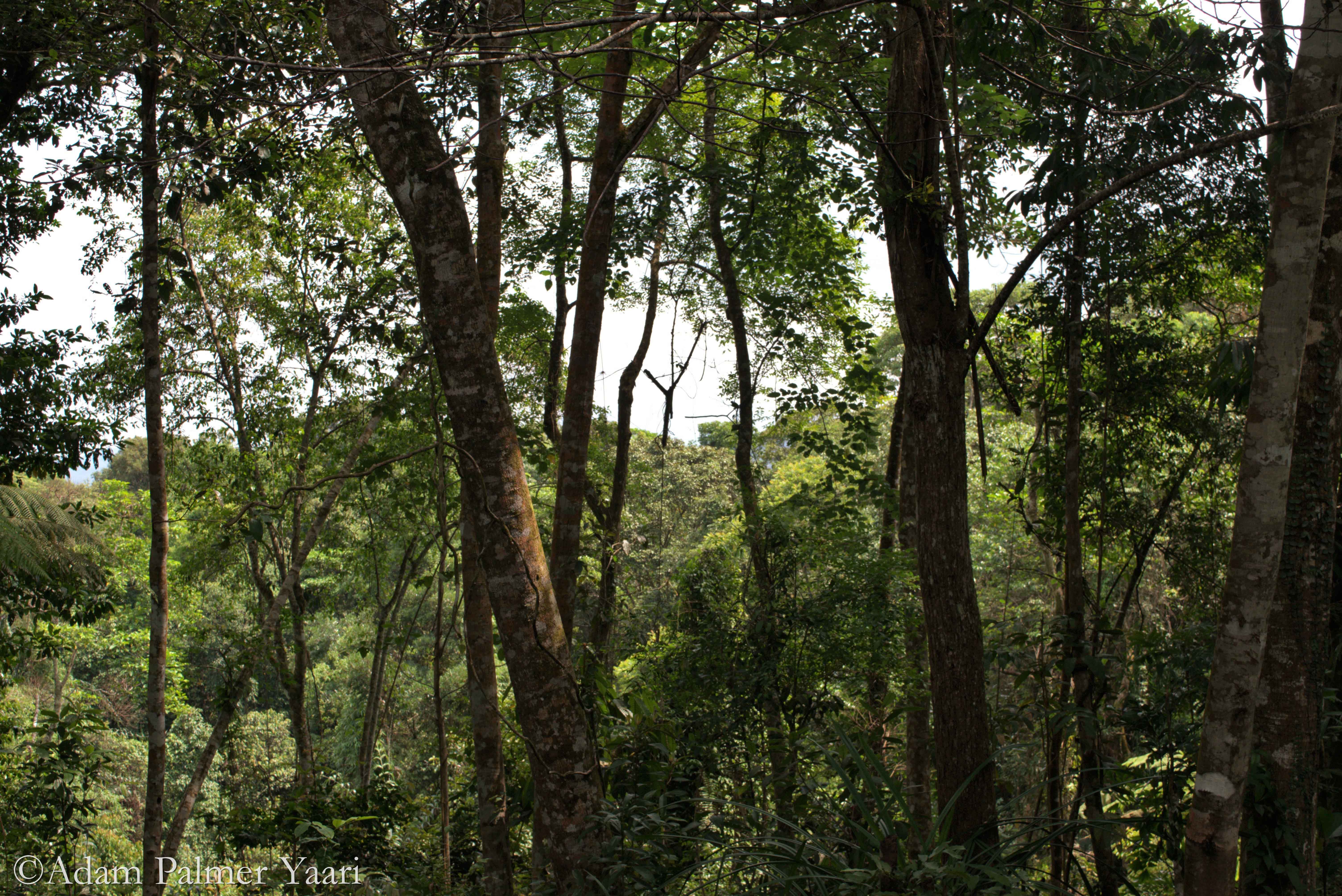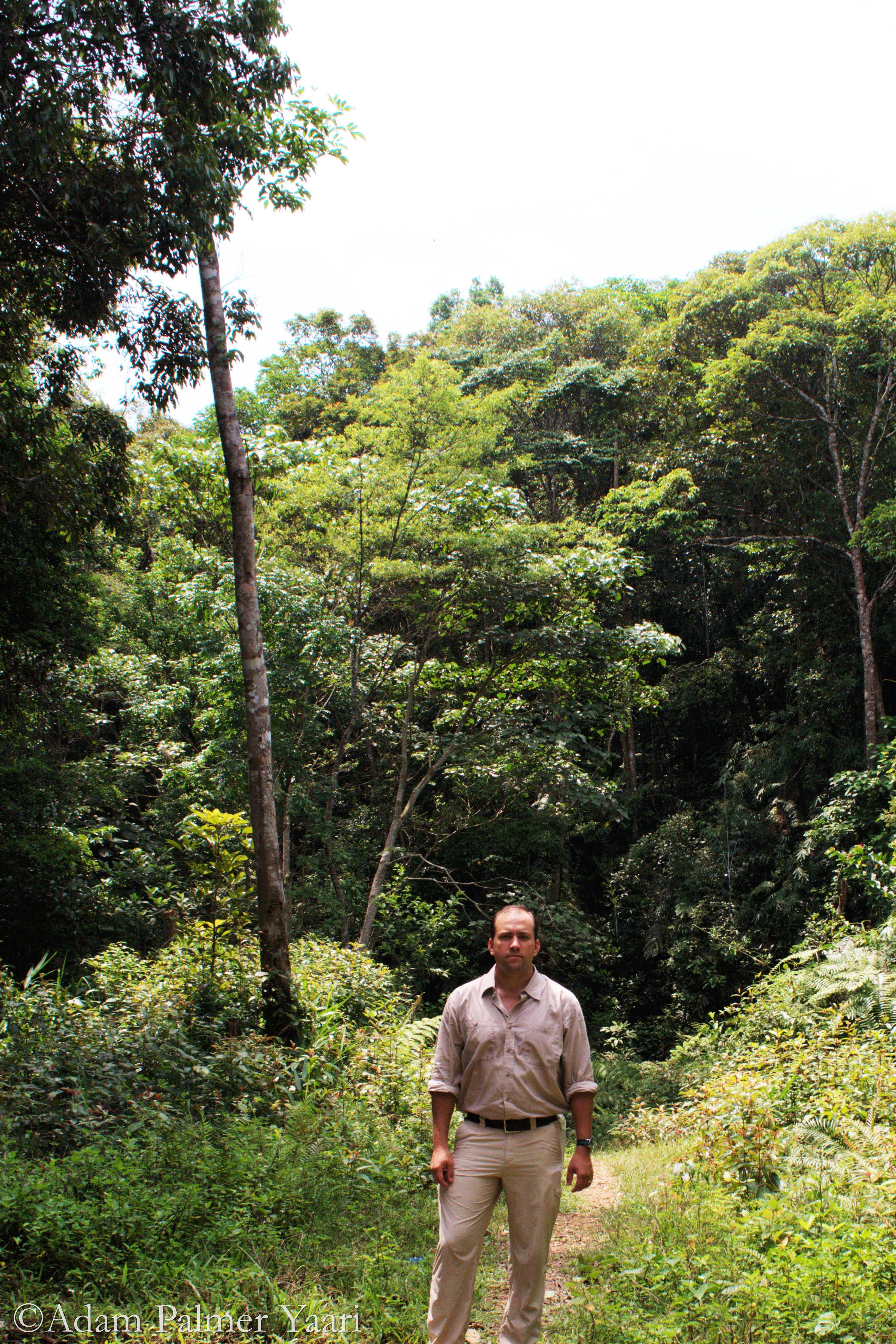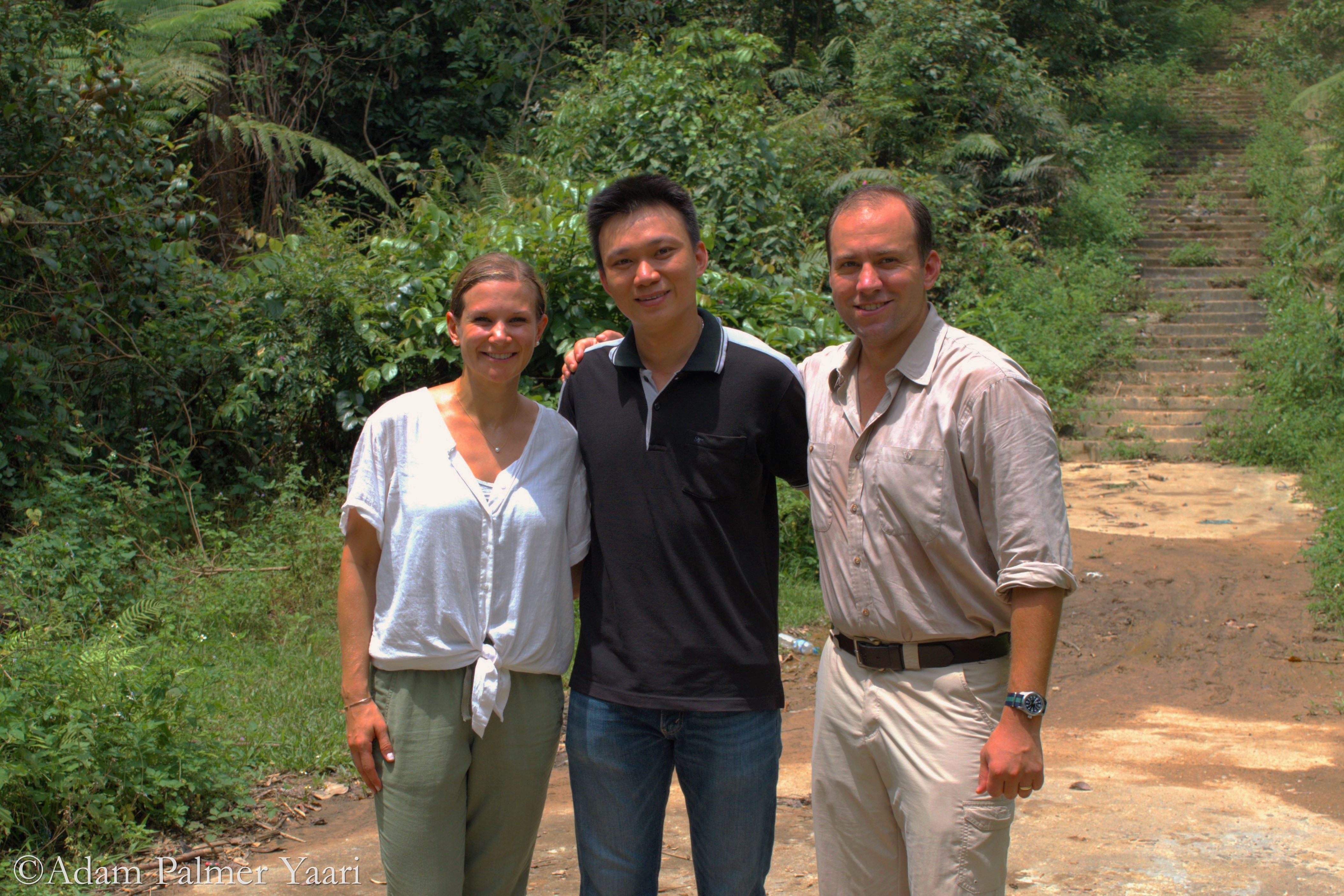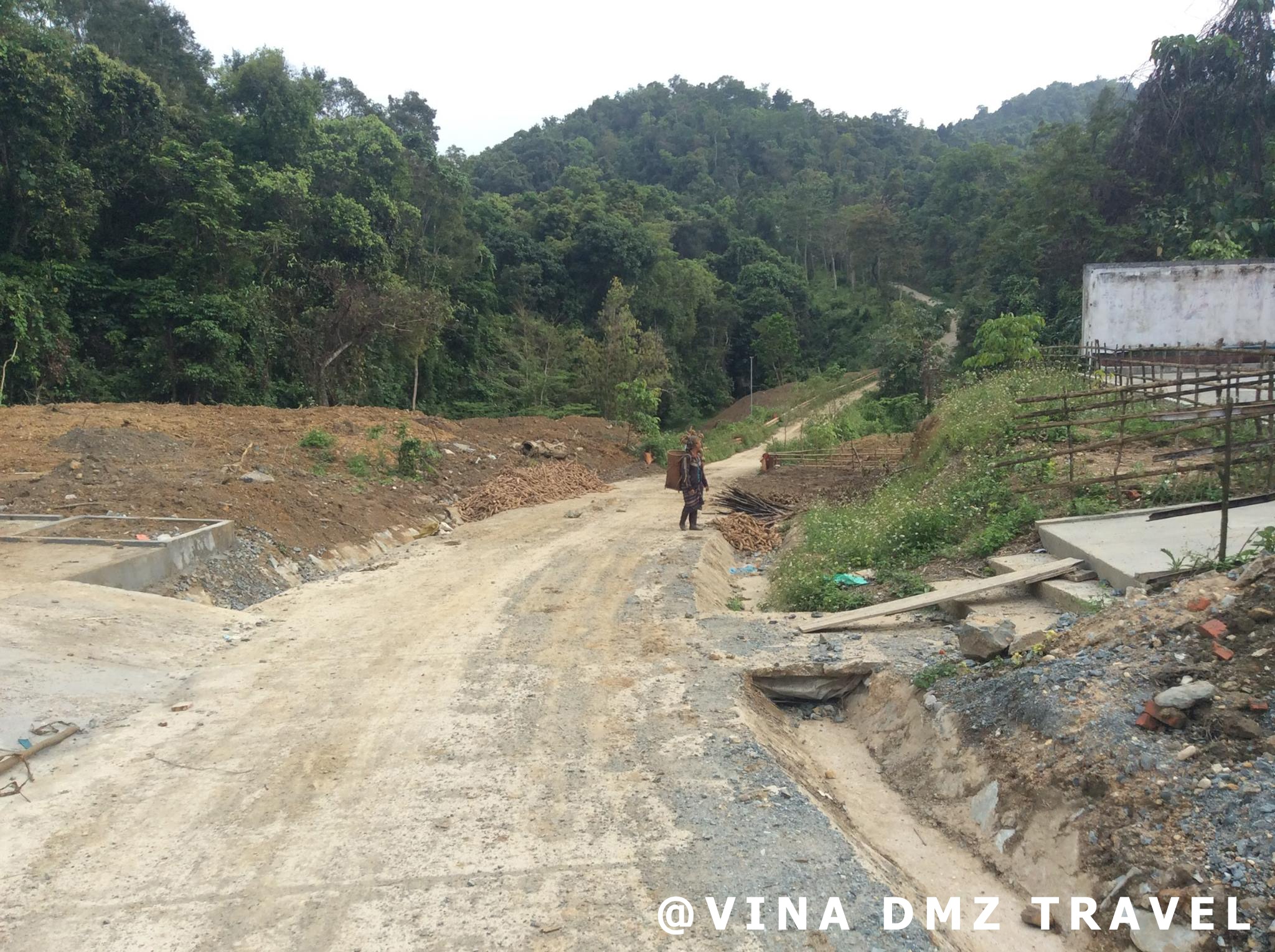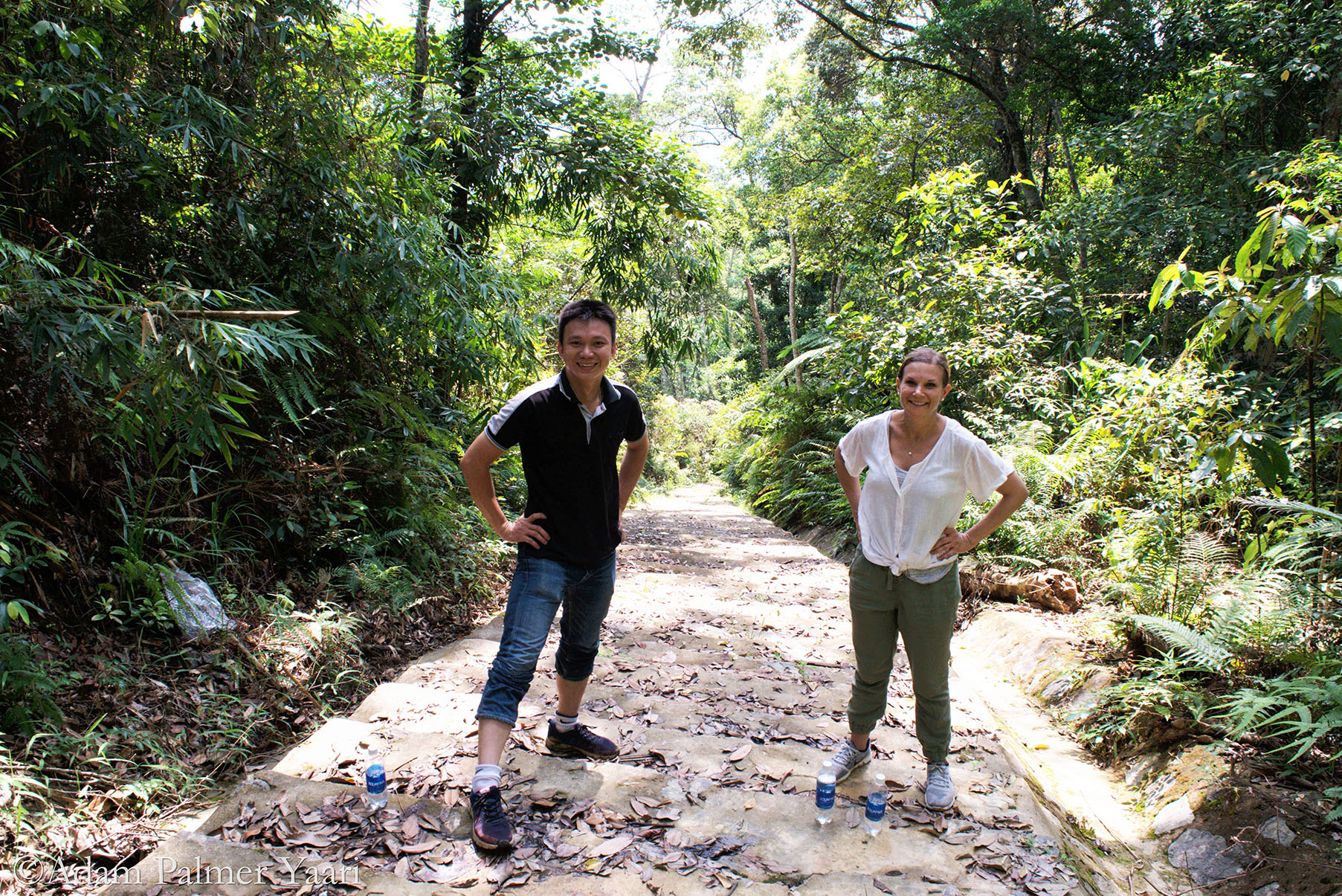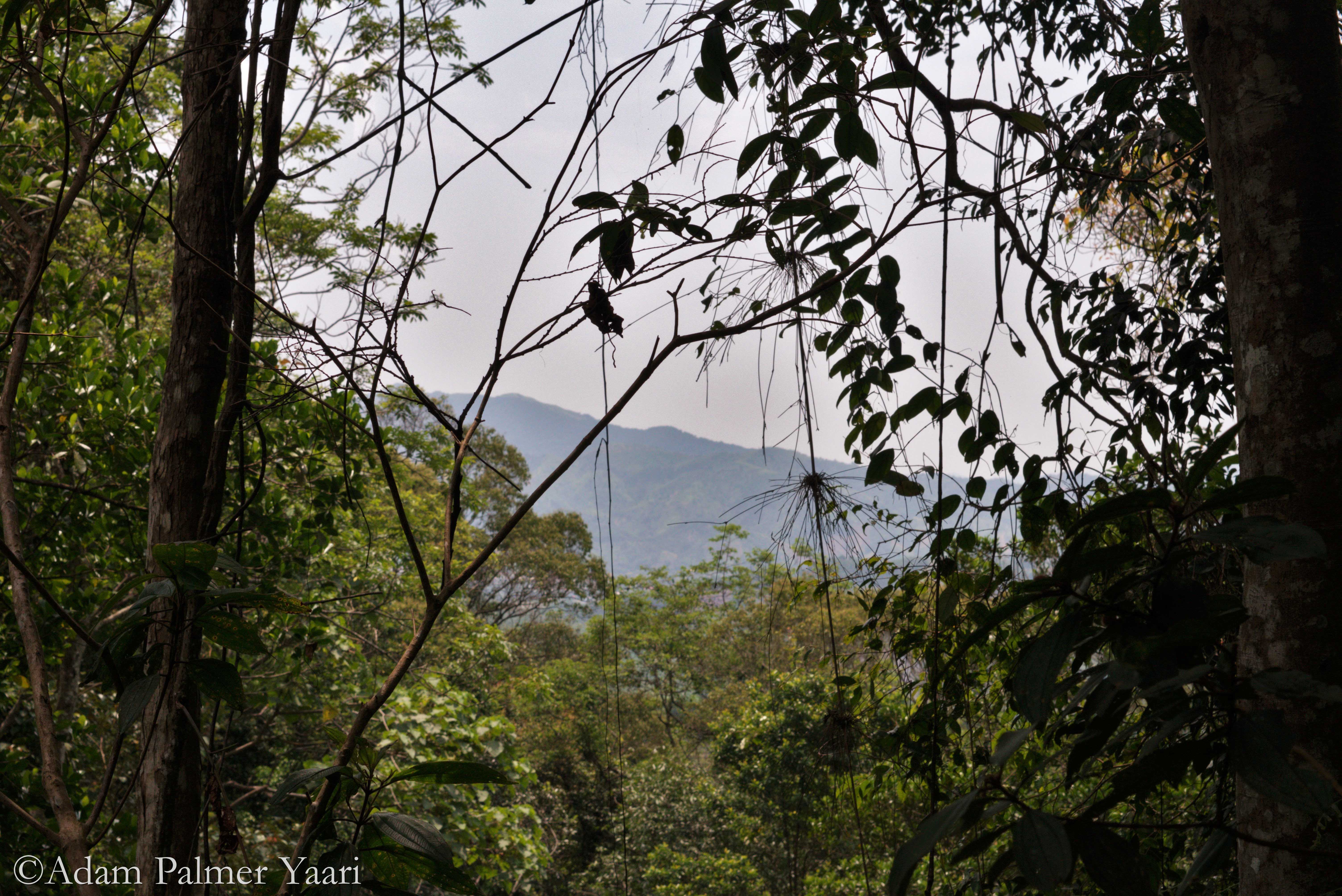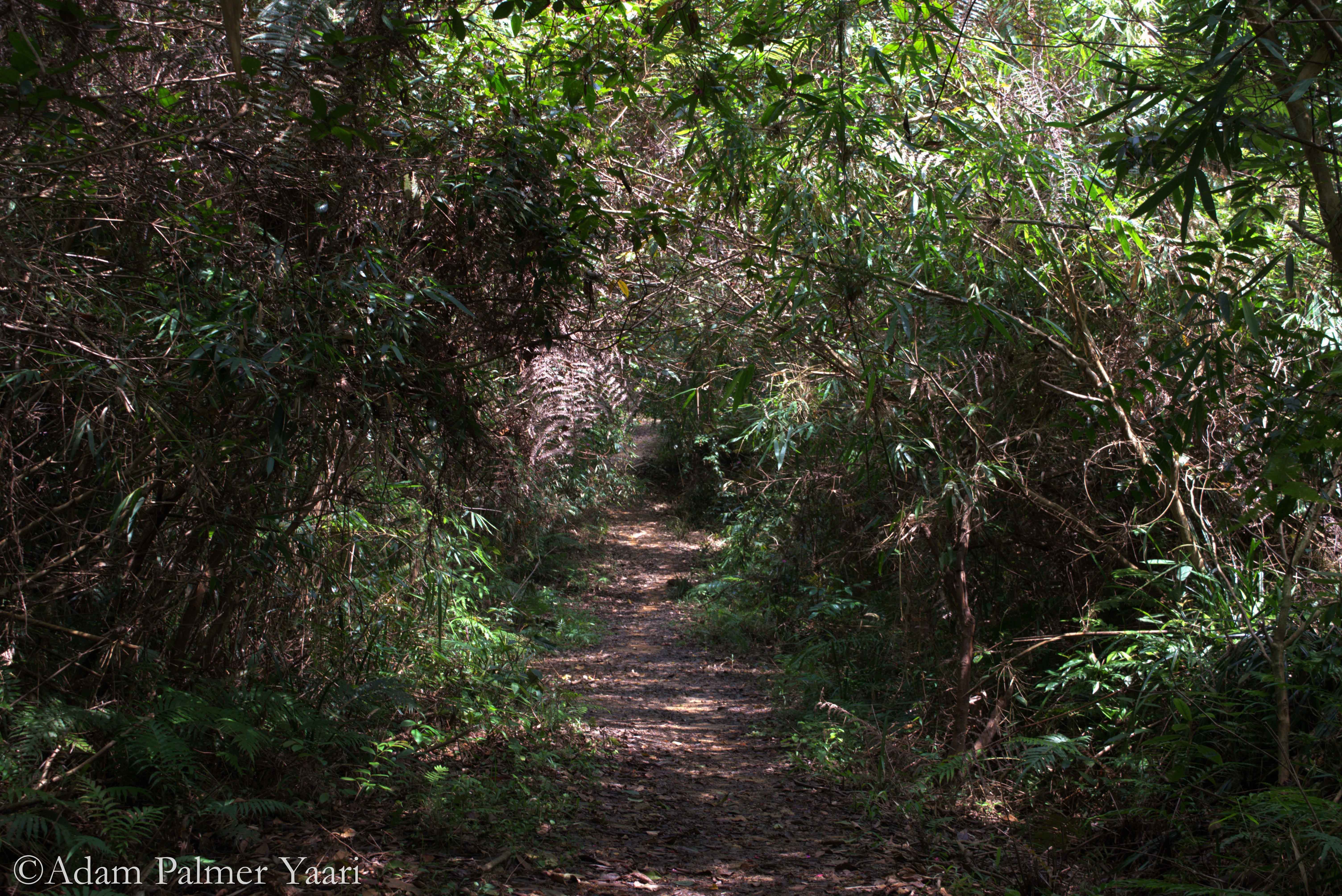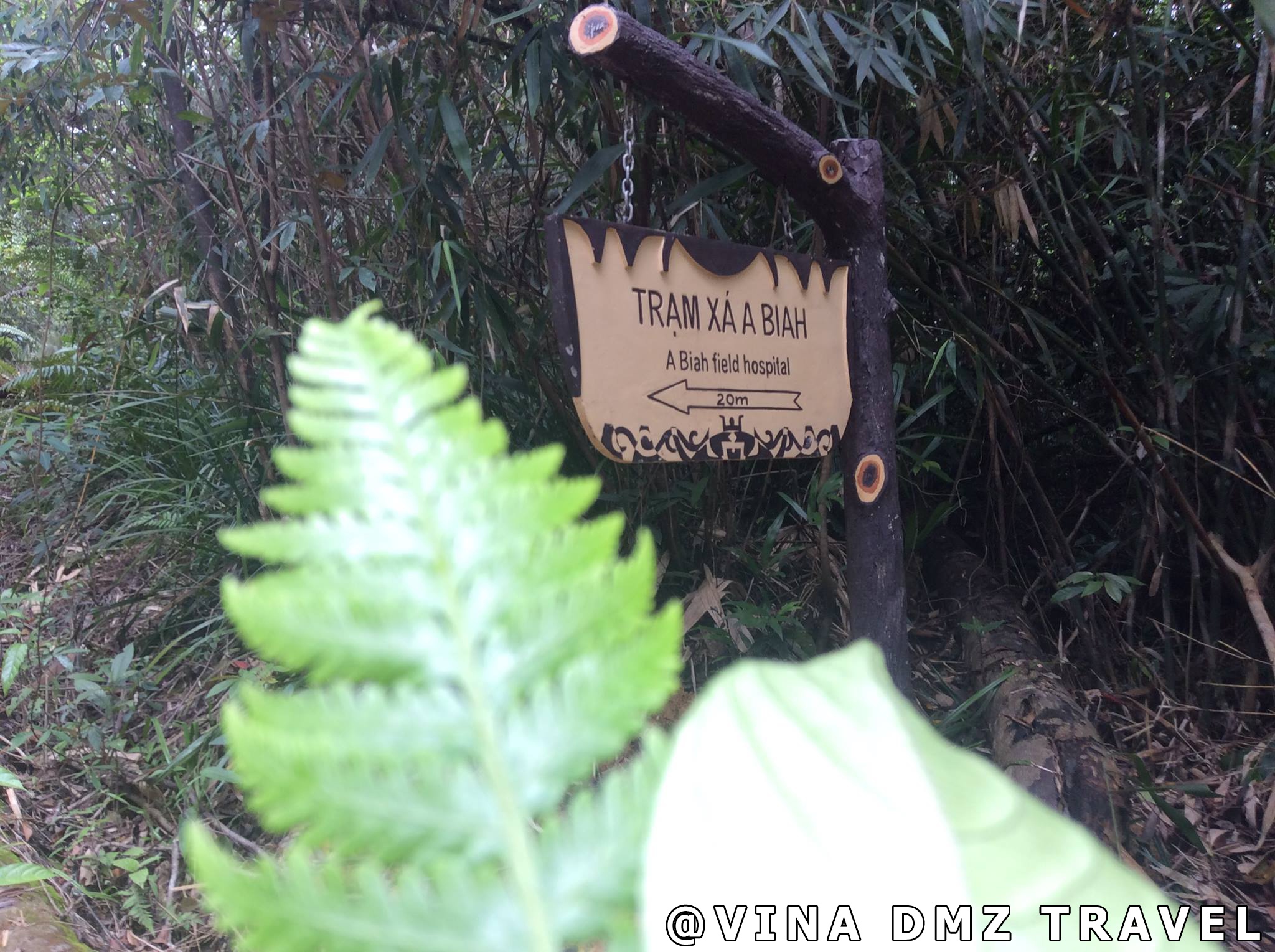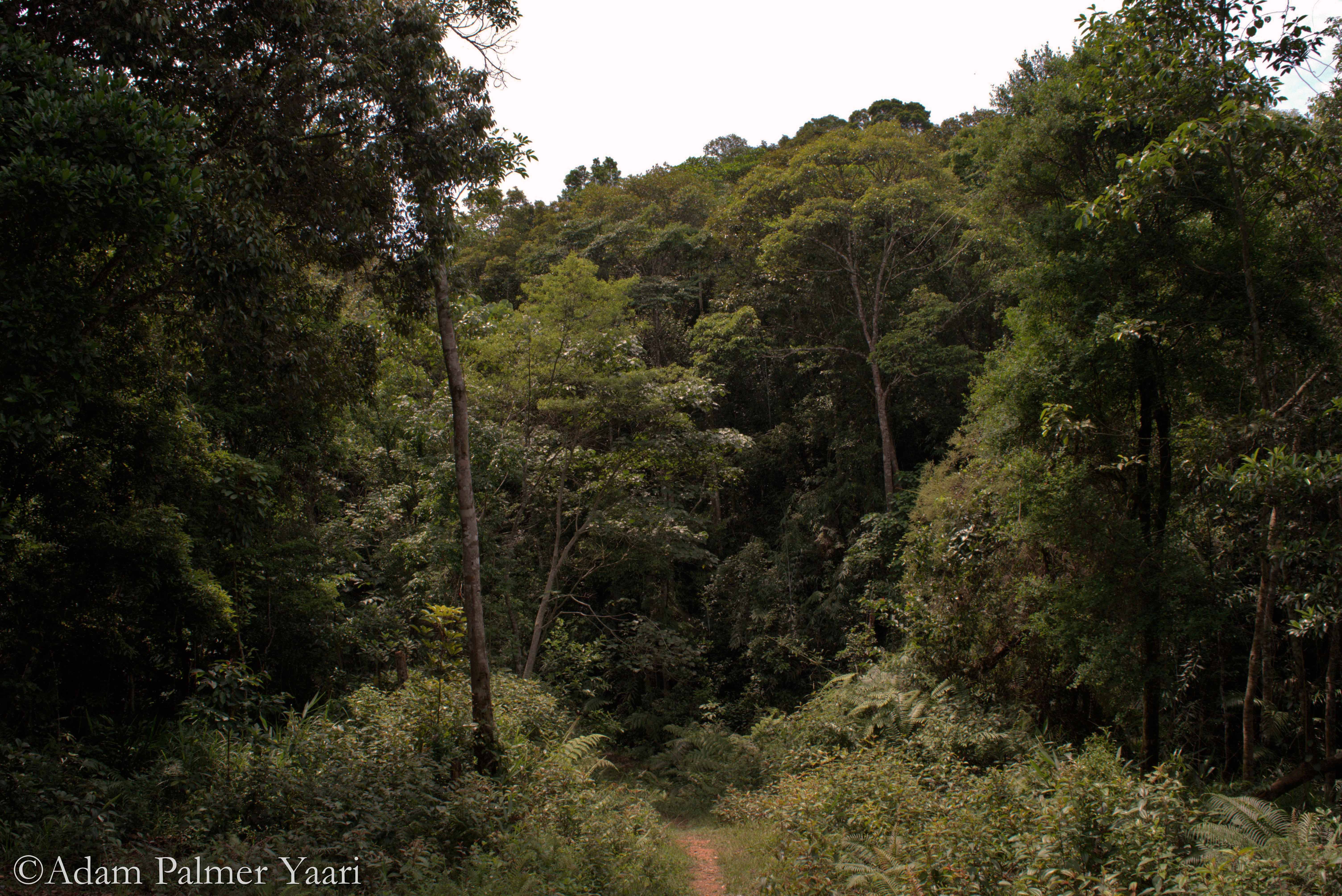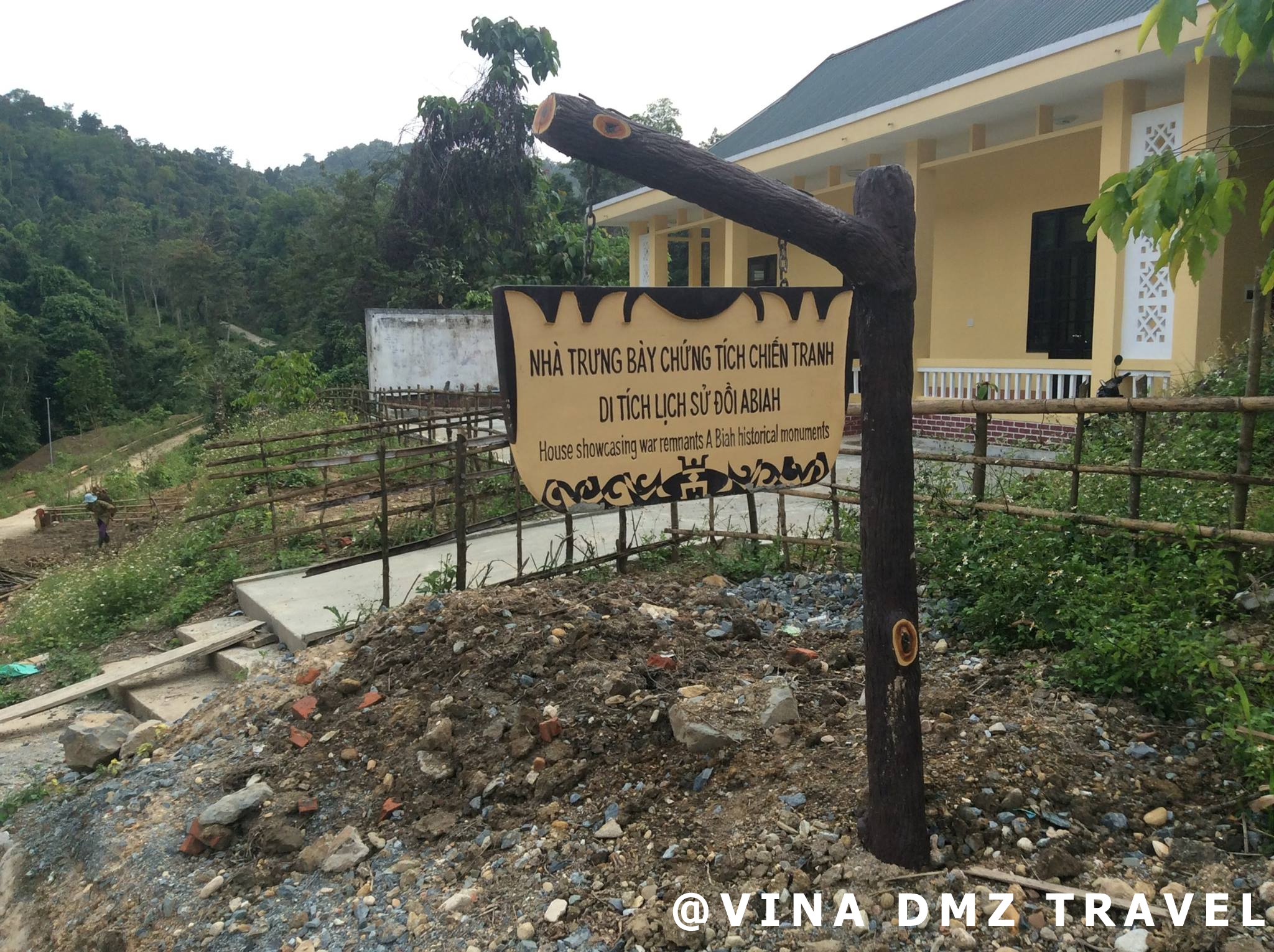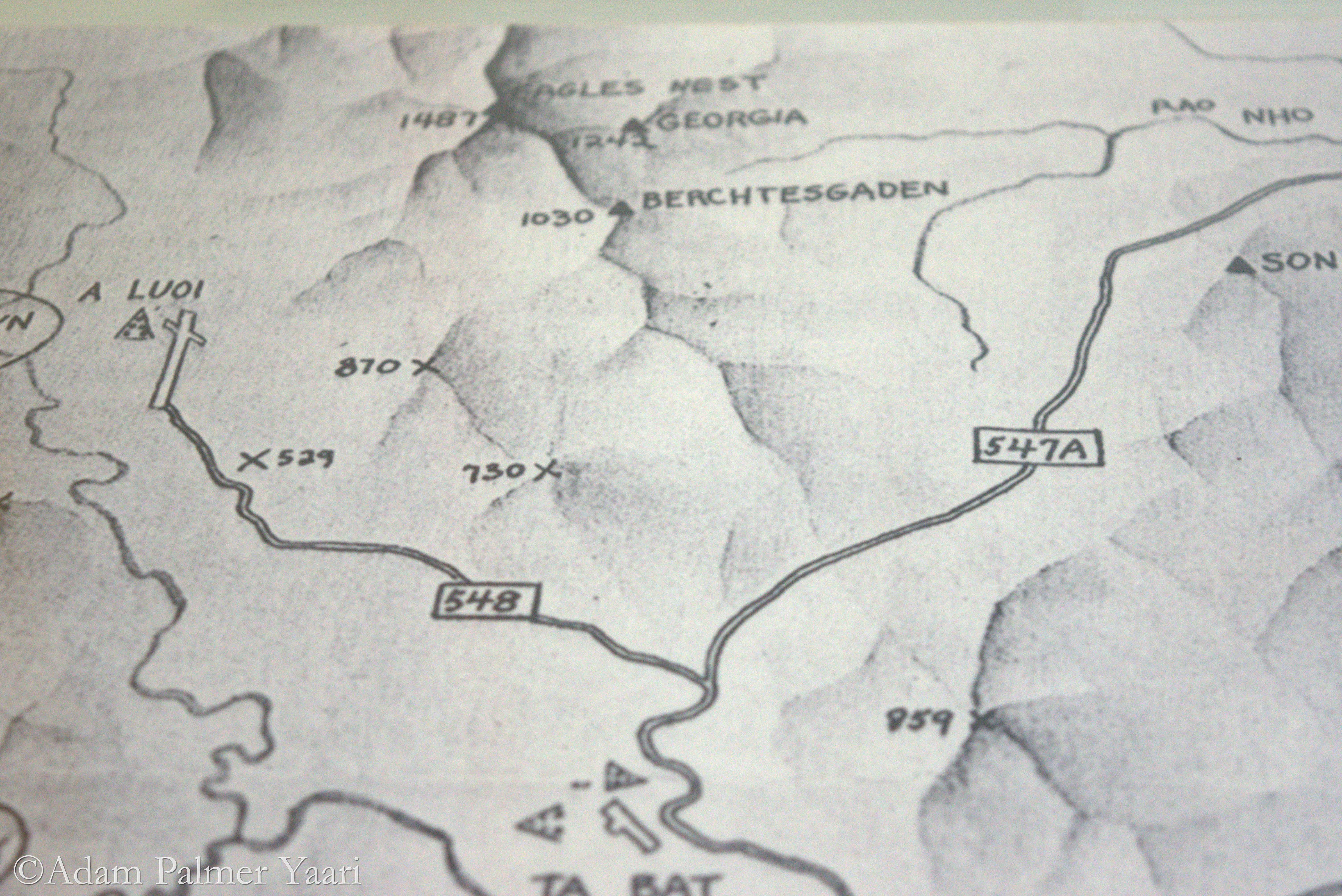 Hamburger Hill tour Ashau valley
We arrived the A Shau Special Forces Camp on the afternoon of a bad weather day. It was pouring rain and thunder storm with very dark clouds that recalled me of the operation Rolling Thunder at the DMZ area. There were a bridge leading to the site collapsed by recent flooding that hindered us to reach by car. Thus, we had no choice but to walk some 1 km to A Shau airfield. I could notice the recent flooding by the red stream torrent. Sheltered under a small terrace of a house of a hospitable Bru man, we had been waiting for some 30 minutes. Such a nice break 'cause we had time to watch the serenity of this place after 50 years since the war ravaged this area with Agent Orange, napalm. The kind host man even told me that he did want to offer me a glass of water but he assumed that we were afraid of toxic water from Agent Orange so he put down the idea. I did feel a little bit scared when hearing that piece of information and remembered about a buffalo with albino symptoms of white skin I had sighted on my last tours.
Hamburger Hill tour Ashau valley
Under the terrace, we could see a Museum of Chemical Warfare locked from gate outside behind a care-free cow.  Amanda seized the once-in-a-life opportunity to have some photos here. After the rain and thunder storms stopped, we walked out to see A Shau airfield with bomb craters from B52 stratofortress and some GIs' leftovers. We strolled back to the car on a small tarmac road looking the beauty of countryside with water buffalos, rice paddy, corn fields, rugged mountains hidden in the clouds, ... Back to Hue city, we had finished the Hamburger Hill tour with many lingering memories.